<!- mfunc feat_school ->
Featured Programs:
Sponsored School(s)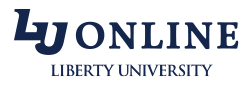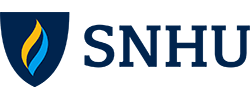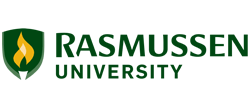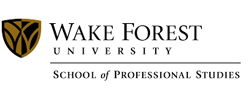 <!- /mfunc feat_school ->
To prepare for the highly competitive field of marketing, prospective marketers should endeavor to receive the most extensive academic expertise and credentials possible. The marketing field is a highly volatile environment with major changes in many marketing fields occurring regularly.  In the past two decades, marketing has grown from the traditional venues of newspapers, magazines, radio and television to include online marketing which includes email, search engine optimization, social media, and mobile marketing.  Many of these marketing platforms remain undefined areas with marketing professionals experimenting with groundbreaking new techniques which utilize the latest technological advancements.
<!- mfunc search_btn -> <!- /mfunc search_btn ->
In order to succeed in such a rapidly evolving environment, marketers must possess a strong grasp of the fundamental principles of marketing and its related fields. These are most often acquired through rigorous coursework at the collegiate level.  Many marketing professionals enter the work force with an academic background in marketing, business, communications, graphic design or information technology.  Marketing is such a diverse field, a collegiate education is only the springboard for acquiring marketing knowledge, but a strong academic preparation can provide the tools necessary to progress in the field rapidly.
Marketing Schools by State
There are many different professions and specializations within the marketing industry. Entry level positions in the industry typically require at least a college degree, although it is not unheard of to have a marketing associate with only a high school diploma. Some positions require specific academic coursework or advanced degrees. Some of the more technically demanding professions like market research analysts may need to possess at least a Master's degree in order to compete for a job.  Marketers in management or executive positions are expected to have impeccable academic credentials as well as superlative work experience.
Due to the constant evolution of the marketing field, ongoing education is an imperative.  Although in emerging fields like social media and mobile marketing, expertise is more often acquired from industry forums and interactions with experts, there are some professional training programs that can supply necessary information. The most reputable and relevant of these seminars and courses are offered through well-established universities and professional associations, although some private companies do offer credible training programs as well.
College Degrees Necessary for Marketing Jobs
Associate of Arts or Associate of Science
The Associate's degree is conferred upon students who have completed a body of coursework necessary to graduate from a two year college or from select undergraduate universities. Community colleges, technical schools and junior colleges most commonly award Associate's degrees, and most of these institutions permit flexible scheduling for part time students.  Associate's degrees require substantially fewer course credits than other college degrees and may be acquired within in two years. The limited coursework, however, prevents extensive immersion in a field of study, and is typically restricted to general introductions in various subjects.  Associate's degrees do allow specialization in many subjects like communications, business or information technology, but are not as rigorous as baccalaureate programs.
Marketing professionals with an Associate's degree may be able to get an entry level position in the industry, but they will be competing with many applicants who possess a Bachelor's degree or higher.  In order to demonstrate work proficiency and dedication it is advisable to supplement an Associate's degree with a paid or unpaid internship in a marketing firm or division.  There are also volunteer opportunities within the industry that may help prospective marketers gain on the job experience and acquire some professional connections.
Bachelor of Arts or Bachelor of Science
This Bachelor's degree is awarded to students who have successfully completed an undergraduate program.  Students who have completed four years of undergraduate coursework are the most common recipients of Bachelor's degrees, but it is not uncommon for some students to complete their studies in three or up to seven years.
The undergraduate curriculum usually includes a first year in which introductory courses are offered or required.  During subsequent years, students are required to choose a major to which they will devote the bulk of their courses. This coursework provides a comprehensive study in a subject, and is considered preparation for a professional career or advanced studies at the graduate level. In many degree programs, students will need to pass specialized exams or provide long papers about topics within their field of study in order to demonstrate proficiency in the subject.
In most cases, a Bachelor's degree is essential for a job in the marketing industry, but without a superlative academic record, it will be difficult to compete for anything but entry level positions.  Internships and other work experience may increase the possibility of acquiring a job.  With a bachelor's degree, marketing specialists typically earn respectable salaries, with a national median of $71,570. But with the right skills and with enough time in the field, salaries for bachelor's-prepared marketing specialists go as high as $122,630.  Considerable effort on the job is required to show peers and superiors that they possess the talent and commitment a marketing job necessitates. In order to advance in the industry, superlative marketing skills must be demonstrated or a return to school to receive an advanced degree.
Master of Arts or Master of Science
The Master's degree is granted to students who have completed coursework, or significant research in a specialized area of study.  This graduate level degree may only be acquired after successful completion of a baccalaureate program, and usually requires one to three years of study.  A Master's degree generally denotes advanced knowledge of a particular topic within the field of study. Master's candidates must often present a thesis based on personally conducted research or demonstrate superior understanding through advanced coursework.
Marketing professionals with a Master's degree can expect considerably more job opportunities and a significant boost to salary at all levels of the industry.  A Master's degree communicates to potential employers and clients a commitment to professional and academic excellence, advanced understanding of marketing subject matter and intellectual capacity for critical and analytical thinking.  The majority of management positions in the marketing industry explicitly request applicants with a Master's degree or higher or are awarded to applicants with advanced degrees.  With a master's degree in marketing, you could definitely complete for a management position where salaries come in at $147,240 on average.
Doctor of Philosophy – PhD
A possessor of a Doctor of Philosophy or PhD degree has demonstrated the strongest intellectual grasp of a subject through extensive coursework as well as pioneering research in the field.  Doctorates confer on professionals the credentials necessary to teach the subject at the collegiate level.  In order to complete a doctoral course of study, a candidate must pass an exhaustive examination that may include verbal and written components, and present a dissertation to a board of academic experts.  Although it has been traditional that students possess a Master's degree before enrolling in a doctoral program, many American universities have begun considering exceptional candidates with only a Bachelor's degree. The length of time necessary to complete a doctorate program is typically seven years, but may be shortened or lengthened depending on a number of factors including dedication to the academic course load, professional or personal responsibilities and progress of research.
Due to the difficulty and time commitment required to complete doctoral programs, few marketing professionals possess a PhD.  The ones who do, however, are highly esteemed and almost universally well compensated.  These experts in the marketing industry often hold positions of authority within marketing consultancies, universities or in large companies due to their demonstrated brilliance and expertise.  These positions are usually research or analytically oriented, which command higher salaries than the majority of marketing positions. PhD-prepared market research analysts at the top of their game earn an average salary of $122,630.
Marketing Degree Programs
Marketing
The vast majority of prospective marketing professionals take at least one or more courses within the field of marketing. These courses may cover a variety of topics including business to business marketing, marketing strategy, marketing research, sales management and consumer behavior. Beginning with an introduction to the marketing field, students in this field will learn the basic principles of what marketing is, what business operations are within the purview of marketing, and the most common forms of marketing businesses utilize.  As students progress through the required and elective courses, more focused knowledge of marketing techniques, analytical tools and metrics, and case studies will be taught.  A degree in marketing will provide the fundamentals of how to manage a product design study, conduct marketing research, develop a distribution and pricing strategy and implement promotional campaigns.  Marketing is far too large a subject matter to acquire comprehensive expertise through an undergraduate curriculum, but it should allow prospective marketers to obtain a firm foundation on which to build a marketing career.
Communications
It is common to find marketing professionals who have degrees in communications.  This major focuses on the creation of written, visual and verbal communications and their application to various mediums like television, newspapers and the internet.  Students completing a program in communications should acquire skills in persuasive writing, media theory research, cross cultural and sociological communications, mass media communications, history of media, and globalization's impact on media. There is a strong emphasis on sociology, psychology and analysis of human behavior which is essential to effective communication.  Marketers with a proficiency in communications are adept at producing content on a number of marketing platforms as well as persuading consumers through engaging text, videos or images.
Information Technology
Marketing has become heavily dependent on computers and technological tools, so many marketing professionals devote their collegiate studies to information technology.  IT majors often progress from introductory courses about computer science to more specialized course work in computer architecture, data networking, web technologies, network security, and database principles. Information technology is a highly demanding field as practitioners are expected to stay current on the latest iterations of existing technology like search engines and mobile devices, as well as anticipate emerging technologies. These courses provide comprehensive foundations for many of the most lucrative and fastest growing marketing disciplines like social media marketing and mobile marketing.  Many marketers who choose to focus on the more technical aspects of marketing gravitate towards the research professions which are considerably more lucrative than the more business oriented professions.
Graphic Design
This major is dedicated to the understanding of visual artistry through design, printmaking, technical drawing, color theory, concepts sketching, imaging, studio technique, multimedia applications, and commercial art operations.  The graphic design field utilizes computers extensively and often includes coursework in 3D graphics, web design, computer aided design, photography and animation. Marketing professionals who enjoy art and visual creativity often come from a graphic design background.  These skills are instrumental in the production of logos, videos, animations and imagery for websites. Marketers with a graphic design degree are quite skilled at many of the most important promotional activities within the industry like ad creation, television commercial development, and social media content production.
Business
Marketers who are committed to understanding the financial aspects of the marketing industry would be well served by a collegiate background in business.  A major in business is excellent preparation for a management position in the marketing profession as it provides principles for business organization, development strategies, and business management.  A business degree program may include classes in accounting, economics, financial services, management and international business. Although a business undergraduate degree is not as specialized as ones in finance or accounting, it is an excellent introduction to the broad elements of business operations. Marketing professionals with a business background are often successful project managers and provide much needed insight into operating end to end business programs like product development. This particular field of study is often very attractive to professionals who wish to further their career through the acquisition of a Master's in Business Administration, which is often a prerequisite for an executive position. An education in business is also excellent preparation for marketers who desire to serve as independent marketing consultants or who wish to found their own marketing firm.
*Salary and employment data compiled by the United States Department of Labor's Bureau of Labor Statistics in May of 2019 for marketing managers and market research analysts. Figures represent accumulated data for all employment sectors in which marketing managers and market research analyst work. BLS salary data represents state and MSA (metropolitan statistical area) average and median earnings for the occupations listed and includes workers at all levels of education and experience. This data does not represent starting salaries.
All salary and employment data accessed May 2020.