<!- mfunc feat_school ->
Featured Programs:
Sponsored School(s)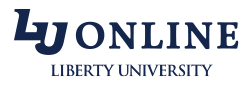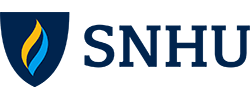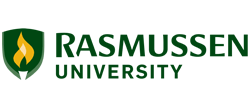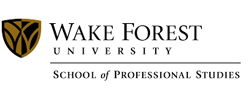 <!- /mfunc feat_school ->
Broadly speaking, international marketing refers to the application of marketing principles across national borders. Thanks to recent technological developments in communications and transportation, coupled with increasing trade deregulation, companies can now market products and services in almost any location on the globe. International marketers evaluate and apply the 4 P's of the marketing mix — price, product, promotion, and place – all around the world, developing products and strategies that are uniquely suited to specific foreign markets.
<!- mfunc search_btn -> <!- /mfunc search_btn ->
International marketing professionals are specialists in dealing with a host of complex variables. In addition to the inherent challenges of creating, pricing, and promoting products and services, they must deal with language and cultural barriers, fluctuating currency markets, and unfamiliar legal and political environments. They need to understand the local social, cultural, and business environments of various countries, as well as become familiar with the international organizations (like the WTO, World Bank, and IMF) that influence global trade and business policy.
International marketers must carefully weigh the risks and rewards when choosing their mode of engagement in a foreign market, whether it's exporting, joint investment, or direct investment. They must conduct research and analysis to determine the most attractive products and services for each market, and then figure out how to communicate these benefits. Developing pricing and positioning strategies, managing supply chains, and building brand loyalty are other frequent responsibilities for international marketers.
But while the field is complex, international marketing is here to stay. As the world has become more globalized, consumers increasingly expect – and demand – the best that foreign countries have to offer. While the field is challenging, the potential rewards are substantial.
Education
International marketing is a demanding field that requires well-trained professionals. Most professionals in the field have at least a bachelor's degree, and most companies prefer an MBA. Although the Bureau of Labor Statistics does not keep track of data for international marketers as a specific role, the bureau notes that 71% of marketing specialists hold a bachelor's degree, while 25% have a master's degree.
Both bachelor's and master's degrees in international marketing will help students learn how to rise to the challenges of the global marketplace. Courses will focus on marketing principles, international trade, organizational behavior, research methodologies, financial management, business ethics, and intercultural business communications, among other areas. Many programs include a foreign language component, and some include travel abroad opportunities, which students are encouraged to take advantage of.
Degree options in international marketing include:
BA in Public Relations and Marketing – International Management
BA in International Business
Advanced International Management certificate
Masters of Science in International Marketing
Masters of Science in Global Marketing
Master of Science in International Marketing Management
Masters of Business Administration – International Business
Doctor of Business Administration – International Marketing
Careers in International Marketing
International marketers may work as directors, managers, specialists, consultants, and research analysts. Whichever option they pursue, they will find that the field as a whole is booming. The Bureau of Labor statistics expects that jobs for marketing specialists will grow 29% between 2010 and 2020, significantly faster than the average for all occupations. Jobs for marketing managers are expected to grow 14% during the same time period, driven by the continued need for organizations to maintain and expand their market share.
Because international marketing is complex, many professionals begin their career working in domestic marketing and are later transferred to a foreign market or markets. It's rare to begin working in the field directly after graduation.
According to the Department of Labor, marketers generally need to be enterprising and investigative, as well as conventional (able to follow set rules and procedures). Excellent reading, problem solving, critical thinking and communication skills are necessary.
Examples of specific tasks marketers may be asked to perform are listed below, based on information provided by the Department of Labor:
Gathering data on competitors and analyzing prices, sales, and methods of marketing and distribution
Collecting and analyzing data on customer demographics, preferences, needs, and buying habits
Preparing reports of findings, illustrating data and translating complex findings into written summaries
Identifying, developing, and evaluating marketing strategy
Monitoring industry statistics and following trends in trade literature
Measuring effectiveness of marketing, advertising, and communications programs and strategies.
Evaluating the financial aspects of product development
Developing pricing strategies
Use sales forecasting or strategic planning to ensure profitability of products
Coordinate or participate in promotional activities or trade shows
Consult with buying personnel
Attending staff conferences to provide management with information concerning the promotion, distribution, and design of company products
Directing the hiring, training, or performance evaluations of marketing or sales staff and overseeing their daily activities
Salaries in International Marketing
While the Bureau of Labor Statistics does not collect data on international marketers as a unique role, they do report that marketing managers can expect an average annual salary of  $116,010 per year as May 2011. Marketing research analysts and marketing specialists received an average annual salary of  $60,250 as of 2011.
<!- mfunc search_btn -> <!- /mfunc search_btn ->
A 2010 survey by the American Marketing Association and staffing firm Aquent found the following median annual salaries for marketing managers in various big cities:
New York City and San Francisco – $108,581
Atlanta – $93,150
Seattle – $92,579
Los Angeles – $91,436
Washington, DC – $89,150
Chicago – $85,721
Houston – $85,150
The survey also found that salaries have been rebounding after the recent recession: 53% of marketing professionals said their salary had increased in 2010. In addition, 36% of the survey's respondents expected their organization's head count to increase over 2009 levels.