<!- mfunc feat_school ->
Featured Programs:
Sponsored School(s)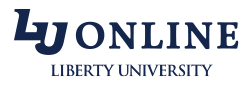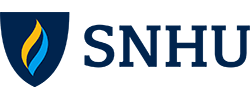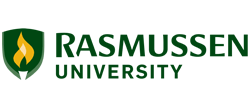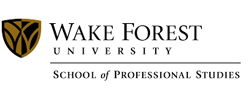 <!- /mfunc feat_school ->
Even among experienced marketing professionals, the distinction between Search Engine Optimization (SEO) and Search Engine Marketing (SEM) can seem trivial.  The principal difference between the two is that SEM is the broader discipline and includes SEO within its purview.
<!- mfunc search_btn -> <!- /mfunc search_btn ->
SEO deals with optimizing a website so that its ranking on a Search Engine Ranking Page (SERP) is increased naturally.  SEM incorporates these methodologies into its arsenal of marketing techniques, but also includes
Paid Cnclusion and Trusted Feed Programs–These services raise the ranking of websites on SERP, through a pay-per-click cost model
Pay for Placement Management–Websites appear on SERP as an advertisement
Link Popularity and Reputation Development–This can be enhanced through organic propagation of link building or through paid alliances.
SEM specialists are involved in the organic and paid enhancement of a target website's ranking.  In most marketing contexts, SEM specialist work side by side with SEO specialists, to enhance website traffic through a variety of paid mechanisms.
There is considerable debate as to whether an organic SEO campaign or a paid SEM campaign is more effective, but a SEM specialist does provide these advantages:
Instant Results–The enhancement of rankings on SERP or increased visibility due to ad placements should produce increased traffic to the target website almost immediately.
ROI Analysis–The augmented traffic can be easily compared to the cost of the SEM technique.  The value of the methodology can be easily analyzed.
Method Sustainability–Many paid mechanisms will not be affected by alterations in the algorithm of the search engine.
Scalability–A successful paid methodology can be increased by merely investing more money.
Optimized Control–A paid mechanism provides greater control over the brand name and other features of the marketing campaign.
Job Skills
Search engine marketing specialists typically require the following skills:
Analysis of SEM Methodologies–Must be able to provide metrics about the effectiveness of any paid or organic search engine enhancements
Support SEO–Any of the techniques utilized in search engine optimization should be understood, supported and refined
Content Producer–Should be able to produce or manage production of content for the target website
Implement New Campaigns–Experience with paid mechanisms, linking services and ad vendors are instrumental in developing and implementing SEM campaigns
Keyword Research–Should be able to produce important keywords for the context production
Competitor Analysis–Must analyze and compare competitor marketing campaigns in order to co-opt winning strategies and develop superior campaigns
ROI Analysis–Must provide clients with data on campaign's success as compared to investment.
Ethical Considerations
The attractive features of SEM vs. SEO may entice many internet marketing professionals to skew their professional progression to the paid methodologies path.  The relative ease of these marketing techniques combined with automatic feedback can produce near certain results that should impress clients almost immediately.
There are a few other considerations that online marketers should understand.  Many SEM marketers present a rosy sales pitch to a client, making promises about dramatically improved traffic to their website. In an effort to provide for the clients needs, SEM marketers are more likely to resort to unethical or "black hat" techniques which may increase traffic to a website, because their job description is tilted towards immediate results.
These black hat techniques such as hidden text, link farms and hidden links, which are prohibited by search engines can lead to short term gains for the marketer and client.  Unfortunately, the likelihood that a search engine will eventually realize the artificial inflation of a ranking is fairly high. This will lead to a certain blackballing of the website and a breach of the relationship between the marketer and client.
Although many argue that SEO is purely white hat and all paid mechanisms are black or grey, at best, there is considerable opposition to the denunciation of paid mechanisms that many SEM specialists utilize. Not all SEM marketers employ black hat methods, but it is important to understand that ethics is an important aspect of this profession.
Education
The SEM specialist is a recently created profession and has few formalized educational requirements.  The majority of marketing firms and online businesses that are looking for SEM specialists typically require the following in any successful applicant:
Bachelor's degree in marketing, communications, information technology or business.
One or more years in online marketing
Proficiency in HTML, CSS and many of the most common programming languages
The lag between the emergence of a new occupation with its requisite skill set and formalized course study is quite apparent in the SEM industry.  Although a strong background in business, marketing and IT is essential, the majority of information critical to the success of a SEM specialist will be found online or through interactions with other SEM professionals.
As search engines modify their search parameters and methodologies for enhancing search rankings rise or diminish in importance, SEM specialists will need to remain up to date about any such changes.  Most SEM professionals will find essential information through a variety of online and professional forums.
Seminars and conferences
Newsletters and trade publications
Blogs
Webinars, white papers and training programs
Certification
The SEM industry has not created a central, regulatory body yet.  There has been considerable discussion about the importance of an established industry organization that could provide professional standards, but due to the wide-ranging and undefined nature of SEM specialist roles, it appears unlikely that such an organization will be established soon.
The Search Engine Marketing Professionals Organization (SEMPO) is the closest approximation to an industry-wide association and did provide certification for SEM professionals in the past. Recently, SEMPO has discontinued its online course study.
There are a number of online services that provide certification for SEM specialists upon completion of their training programs.  The most reputable of these certifications come from MarketMotive.com.
SEM specialists should be aware that without a national, regional or industry certification board, many of the certifications that are available through many of the diploma mills online may possess considerably less weight with an employer or client than expected.
Occupational Outlook
The factors that have contributed to the growth of the online marketing are projected to continue through the coming years.  Despite a bleak outlook for many companies during this weak economic recovery, online marketing appears to be growing at a record pace.  Between 2010 and 2011, businesses increased expenditures on online marketing from $16.6 billion to $19.3 billion, a 16% increase (2011 State of Search Marketing Report).  The departure of many businesses from traditional marketing arenas such as television, radio and direct mail has generated enormous opportunities for online marketing businesses and professionals.
Pay-per-click advertising (PPC) has also grown as a percentage of business marketing investment.  84% of respondents to a SEMPO survey cited local PPC as "highly significant" or "significant.  The reporting agencies stated businesses averaged an investment of 34% of their marketing budget into local PPC advertising.  The importance of paid mechanisms for SEM is expected to grow significantly in coming years as businesses increasingly rely on these strategies for increased traffic.  SEMPO also reported that although companies utilizing SEO has remained steady at 90% from 2007 to 2010, the number companies employing a paid search marketing strategy increased from 70% in 2007 to 81% in 2010.
Industries of Employment
SEM professionals can work in any industry or business that has an online presence, but the largest industry of employment for SEM specialists is the marketing industry.  Although the recent emergence of this profession prohibits any accurate industry analysis, the number of SEM specialists is growing and according to industry trends, the demand for SEM professionals is skyrocketing.  Marketing firms dominate the employment landscape for SEM specialists for one important reason: Businesses are increasingly turning to out-of-house marketing firms for their SEM needs.  According to SEMPO the number of companies that used third party SEM marketing firms for their search marketing needs rose from 44% in 2010 to 51% in 2010.
Salary
According to OnwardSearch.com, the ranges of annual salaries for SEM specialists are:
SEM specialist  – $41,000-$89,000
SEM analyst – $41,000-$125,000
SEM coordinator – $38,000-$55,000
Online marketing manager – $52,000-$119,000
Director of online marketing – $52,000-$110,000
Salaries will fluctuate based on a number of factors including location, educational background, work experience and seniority.
<!- mfunc search_btn -> <!- /mfunc search_btn ->
Salaries are projected to grow at a ferocious pace, as an increasing number of businesses rely on SEM professionals to drive growth of online business.
Professional Associations
A number of important organizations serve as networks for SEM specialists.
These organizations can provide valuable information about the SEM industry and profession.
Top Firms
According toTopSEOs.com, the top ten SEM firms, that included SEO and PPC services, in 2011 were:
All of these firms earned over $10 million in 2011.