<!- mfunc feat_school ->
Featured Programs:
Sponsored School(s)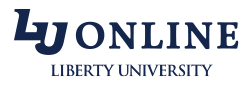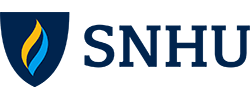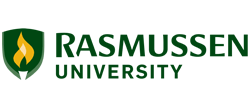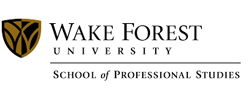 <!- /mfunc feat_school ->
Ever-increasing competition among companies and organizations, both domestically and internationally, has spurred growth within the field of public relations. Therefore, the need for professionals with a deep understanding of communications and public opinion has become more important, and more pertinent, than ever.
<!- mfunc search_btn -> <!- /mfunc search_btn ->
A company or organization must be able to convey its image, purpose or goal clearly and effectively to a number of audiences, which may include customers and potential customers, investors or donors, employees, governmental and regulatory officials, as well as the general public. Public relations specialists utilize their skills to create effective PR campaigns that serve this end. They must be able to promote the organization or business by effectively forging a relationship between the organization and its target audience. Whether creating an image, building an image or repairing a damaged image, it is public relations managers and specialists that work to refine public perception.
A public relations specialist may also be called a public affairs officer, a title more commonly used in governmental organizations. In the private sector, public relations professionals go by titles such as communications specialist, media specialist, public affairs specialist, communications director, public information specialist, public relations coordinator, corporate communications specialist or media relations specialist.
The media serves as an instrument through which a public relations specialist disseminates an organization's message. The strategic message a public relations specialist helps to develop is designed to influence public opinion or support a company or organization's ideas, products or services.
A public relations specialist supports the goals and policies of a company and serves as an advocate for the company in the implementation of its short- and long-term goals. In order to successfully convey an organization's message, a public relations specialist must also understand the ideals, concerns and attitudes of the audience for which the message is targeted. Because of the need to understand and appreciate both the company's goals and the needs and desires of the target audience, public relations professionals essentially work to foster a sense of familiarity between the organization and the audience it seeks to reach.
Beyond the private sector, consulting firms and government agencies, public relations professionals work for non-profit organizations like trade associations, educational institutions, cultural institutions, and professional associations.
Educational Requirements
Although there are no definitive educational requirements to become a public relations professional, it is widely understood that some level of higher learning is required to enter this competitive field.
Most individuals interested in a public relations career pursue a four-year degree in journalism, communications, advertising or public relations specifically. Students often pursue a Bachelor of Arts in communications with a concentration in public relations.
It is quite common to find employers interested in applicants who have a four-year degree and practical experience gained through a public relations internship. Some universities and colleges structure programs to include an internship component; for others an internship is optional.
Depending on the business for which the public relations specialist is needed, a company or organization may also require potential applicants to possess specific skills and knowledge related to the business or industry. Many successful public relations professionals therefore double-major or minor in professional fields like technology, science, engineering, finance, political science, public administration and economics.
The college course offerings for public relations degrees generally relate to public relations principles and techniques. Courses often cover the topics of visual communications, social science, research skills, sociology, psychology, advertising, business administration, creative writing, proposal and script writing, organizational development, political science and press release writing.
In addition to possessing a degree and solid internship experience, it is wise for public relations specialists to have a portfolio of work, which may include published articles, programs, brochures, press releases, speeches and presentations.
The upsurge in social media as medium in the field of public relations means that many of today's companies and organizations require public relations specialists to possess a deep awareness and appreciation of the importance of digital marketing and social networking.
Although advancement in the field of public relations is usually accomplished through experience and proven leadership, many professionals accelerate their advancement by participating in certification exams, training programs and seminars, in addition to pursuing advanced degrees such as an MBA with a marketing concentration.
It is quite common for public relations managers to possess advanced degrees specific to the field in which they work, such as accounting, finance, healthcare, manufacturing and business law. A public relations manager in a government position often holds a master's degree in public administration, while a public relations manager in the private sector often holds a master's degree in business administration, public relations or communications.
Employment
Most entry-level positions in public relations are found at small, non-profit organizations or PR firms. Those with experience can expect to be promoted to a supervisory or management position, and may also qualify for positions in government and corporate organizations. Because the field of public relations is often considered a multilevel career path, public relations specialists often go on to obtain positions as executives or public relations directors.
Public relations managers hold advanced position that typically involve oversight of an in-house public relations and marketing team. Many organizations and companies employ a number of public relations professionals who specialize in different channels, mediums and media. A public relations manager supervises all of these professionals so as to create a cohesive public relations image for the company or organization.
A public relations manager often directs the flow of information to any number of sources, including employees, stockholders, consumers and the general public. It is the job of the PR manager to clarify current public relations endeavors and evaluate current sales promotion programs to ensure they clearly reflect the company or organization's public relations efforts.
Many times, PR managers will work to improve the relationship between the company's management and its employees. The PR manager may accomplish this through in-house newsletters, motivational and instructional videos and presentations. They may also oversee the publication of an organization's annual report and other in-house publications. Finally, it is often the job of the public relations manager to write or approve speeches given by the company's executive officers or spokespersons.
Professional Accreditation
The Public Relations Society of America (PRSA) offers an accreditation exam for experienced public relations professionals. Qualified applicants must have five years experience and must complete both a written and oral exam.
The International Association of Business Communicators offers an accreditation program for professionals in the field of communications. Qualified candidates must have at least five years experience in the communications field and must pass both a written and oral exam. They must also submit a comprehensive portfolio of work.
The National School Public Relations Association offers a universal accreditation program that "signifies a high professional level of experience." The Accredited in Public Relations (APR) designation is a voluntary certificate program for all public relations professionals. Qualification for the APR program requires the completion of a questionnaire and the presentation of a portfolio to the Readiness Review Panel.
Salary
The Bureau of Labor Statistics (BLS) reports that public relations specialists earned an average salary of $70,190. Of course, salaries in the field vary slightly according to the industry in which they work:
Federal government: $95,780
Metal ore mining: $92,980
Software publishing: $91,950
<!- mfunc search_btn -> <!- /mfunc search_btn ->
According to Robert Half's 2021 Creative & Marketing Salary Guide, public relations managers earn an average salary of $80,750, while public relations directors earn an average salary of $98,000.