<!- mfunc feat_school ->
Featured Programs:
Sponsored School(s)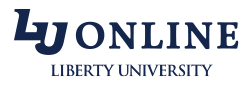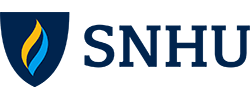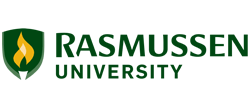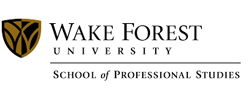 <!- /mfunc feat_school ->
The marketing industry hosts a vast array of professions that span the entire spectrum of marketing responsibilities and niches.  The majority of marketing professionals begin without specialization in a marketing discipline, but acquire expertise through on the job experience.  Entry level positions in marketing typically require only a college degree in a marketing related field like business, graphic design or communications.
<!- mfunc search_btn -> <!- /mfunc search_btn ->
As marketers progress and mature, they acquire skill sets and proficiency in specific marketing disciplines.  At this point, many marketers identify marketing specialties in which to focus their efforts. This focus permits these professionals to acquire additional expertise in a field and often provides a lucrative return in salary, as expert specialists can earn substantially more. The most common marketing disciplines include radio, television, telemarketing, email, SEO, SEM, social media and mobile marketing.
Specialization continues occur in the managerial professions, but tapers off in the highest ranks of the industry where comprehensive understanding of multiple marketing disciplines is essential.  Many managers add to their skill sets through self-directed learning, additional academic coursework or through tutelage by industry experts.  The marketing industry is so expansive, however, that the majority of marketing managers remain within their specialty, while a select few display the broad knowledge and skills to enter a position that oversees a number of disciplines.
In the highest ranks of the marketing industry are the senior executives in charge of developing comprehensive marketing programs and overseeing multiple marketing campaigns.  These professionals are essential members of the largest and most successful businesses in the world. An encyclopedic knowledge of marketing techniques and disciplines is an essential requirement for these rare and very lucrative positions.
Entry Level Marketing Careers
Marketing Associate
This position usually is a general introduction to the marketing profession.  Marketing associates may be responsible for a number of duties including marketing communications, internet marketing, market research or telemarketing.  Most marketing associates perform the more mundane tasks associated with the marketing profession. The more qualified or experienced the professional, the more likely s/he will be tasked with more complex and strategy oriented responsibilities.  A strong background in business or information technology can prepare the marketing associate for specialized responsibilities that can lead to promotion or career progression.
Interested in a career as a Marketing Associate, click here.
Experienced Marketing Careers
Advertising Sales Agent
Advertising sales agents may work on internal marketing teams or with independent marketing firms.  They are often the point of contact between businesses and external advertising agencies, branding partners and media distributors.  These professionals are usually assigned the responsibilities of creating rough drafts for ads, assisting clients choose elements to be included in advertisements, and processing sales orders.  Advertising sales agents work in a highly demanding profession which requires constant attention to clients' needs, cultivating relationships with media distributors and meeting business objectives set out by management.  They may also be called upon to attend trade shows, train or coach sales representatives or handle client inquiries.
Interested in a career as an Advertising Sales Agent, click here.
Media Buyer
A media buyer is a marketing specialist with expertise in purchasing space in print media, online publications, or on radio and television. These professionals must possess a strong understanding of the benefits and economics of each medium.  In order to help the client choose the optimal media platform for their marketing strategy, media buyers must often present detailed information about the audiences that a particular medium reaches.  They collaborate closely with advertising and account executives to formulate a strategy that most effective given the parameters of the client's budget.  Media buyers also serve as the intermediary between a client and a media distributor like a newspaper, television station or internet advertiser.  Media buyers play a key role in marketing campaigns by providing specialized knowledge of the costs of different marketing techniques in various geographical markets and across multiple platforms.
Interested in a career as a Media Buyer, click here.
Graphic Designer
Graphic designers employ a creative approach to the production of visual images that may be used in print ads, online media, or video.  They are tasked with creating an image that helps communicate the message of the ad.  Graphic designers must possess proficiency in producing images with computer software, and should have a background in the most popular graphics programs like Photoshop and Quark Xpress. Graphic designer should be able to incorporate color and composition necessary to support the ad's intent, so academic coursework in visual arts is often a must.  Professionals in this marketing field should also possess highly developed communication skills, as presenting ideas and altering work to suit client input is critical to job success.
Interested in a career as a Graphic Designer, click here.
Marketing Consultant
A marketing consultant can be a specialist with expertise in a particular type of marketing, but many marketing consultants offer comprehensive marketing expertise.  Like other types of consultants, they often work independently or with a marketing firm and establish short-term relationships with businesses to help develop their marketing strategies.  Marketing consultants should possess as much expertise in as many marketing disciplines as possible in order to widen their appeal to a variety of clients.   The skills a marketing consultant should possess include market research and analysis, strategy development, risk analysis, budget formulation, generation of promotional content, and accurate forecasting of consumer behavior.  This profession is heavily dependent on reputation and marketing prowess, which are a result of years of successful experience within the industry.
Interested in a career as a Marketing Consultant, click here.
Market Research Analyst
This profession is critical to the success of a marketing strategy and often receives lucrative compensation.  Market research analysts collect data consumers and marketing strategy performance, produce reports and make recommendations based on data analysis.  These professionals require extreme proficiency with analytical tools, statistical metrics, and information technology.  Market research analysts must possess the ability to process vast quantities of data and produce accurate predictions of market behavior which will guide market strategists in product development, pricing strategies, distribution and promotional plans. Although technical skill with a variety of technologies is an absolute prerequisite, strong communication skills are also a must for conveying complex analyses to a variety of marketing and business personnel.
Interested in a career as a Market Research Analyst, click here.
Media Planner
Media planners possess skill sets that a number of other marketing professions have, but often supplemental these skills with highly developed analytical abilities and industry information.  Often tasked with determining which type of media is most suited to a business' marketing objectives, media planners must possess exhaustive information about media outlets like radio, television, newspapers or magazines.  They are often asked to develop comprehensive marketing strategies across multiple media and platforms.  Their key expertise is in cost-benefit analysis and efficacy of reaching target consumers. They can also assume the duties of a media buyer and purchase air time or ad space.
Search Engine Optimization (SEO) Specialist
A search engine optimization specialist utilizes the latest information about search engine algorithms and technology to naturally enhance a website's ranking.  Most SEO specialists restrict their actions to "organic" or unpaid mechanisms to improve visibility of a website.  SEO specialists must understand the latest iteration of the major search engines including Google, Bing and Yahoo.  These marketing specialists must possess strong problem solving skills with extensive experience in information technology including HTML, CSS, and other programming languages.  SEO specialists must supplement their technical expertise with well-developed communication skills to produce engaging and search engine optimized content, as well as coordinate with clients and other members of the marketing team.
Interested in a career as a SEO Specialist, click here.
Search Engine Marketing (SEM) Specialist
Search engine marketing specialists can work independently of SEO specialists, in which case they work exclusively in paid mechanisms for enhancing a website's visibility to internet users, or they may co-opt the SEO duties and utilize paid and unpaid methods. SEM specialists must possess expertise in a variety of paid mechanisms like Pay-per-click, link building, reputation development, and paid inclusion.  SEM specialists should also possess all of the skills of a SEO specialist.  These marketers are expected to have the highest proficiency in information technology, expertise about multiple devices including mobile internet devices and produce detailed analyses about marketing initiatives.  SEM specialists require a constant attention to the changing technological and competitive landscape, so self-directed ongoing education is vital.
Interested in a career as a SEM Specialist, click here.
<!- mfunc search_btn -> <!- /mfunc search_btn ->
Management Careers
Public Relations Manager
Public relations managers typically work in house for companies and direct the outgoing communications to media outlets, consumers, and business partners in an effort to manage the company's reputation. These critical professionals oversee press releases, ad campaigns, promotional videos and informational packets. They oversee a team of public relations specialists who engage in marketing initiatives in multiple channels to enhance the company's brand.   Public relations managers also play a key role in developing strong internal relationships with employees, in order to enhance personnel morale.  In order to perform their many responsibilities, PR managers must possess superlative skills in communication, project management and leadership.
Interested in a career as a Public Relations Manager, click here.
Product Manager
Product managers oversee a team of professionals who are dedicated to the design, development, production of a good or service.  Although the product manager is primarily responsible for the actual product, they collaborate closely with marketing research professionals in order to create a product that is desirable by the consumer.  Once the product's target market has been identified, the product manager coordinates with designers and engineers to produce a good or service that ideally meets consumer needs.  Upon finalizing the design of the product, the product manager implements a production strategy with the input of senior management.  Finally, a product manager is responsible for the promotional strategy associated with the product, and institutes marketing milestones and sales objectives.   Product managers must possess strong leadership skills, the ability to monitor and manage large scale operations, as well as inordinate attention to details.
Interested in a career as a Product Manager, click here.
Program Manager
A program manager oversees the marketing strategy for an entire company, a major division or product.  Usually assigned the enormous responsibilities of increasing brand awareness on multiple marketing platforms, program managers are often considered senior management and oversee subordinate managers who handle distinct marketing platforms or functions.  Program managers help develop the scope of a marketing campaign, the objectives of distinct marketing initiatives and the milestones for project success.  These professionals are more often dedicated to strategy development rather than managing day to day marketing operations, but they may perform some key public relations and marketing tasks like meeting with corporate stakeholders and clients, issuing press releases and approving promotional ads.
Interested in a career as a Program Manager, click here.
Project Manager
Marketing project managers work closely with program managers and are closely related enough in terms of responsibilities and importance that in some businesses the titles can be used interchangeably.  In the strictest terms however, a marketing project manager is subordinate to a program manager who oversees multiple projects and governs the broader marketing strategy.  A project manager establishes the goals of a project which may be as broad as a comprehensive marketing campaign or more limited to a specific marketing medium.  The skill sets of a project manager should include some proficiency in most of the major marketing disciplines with extensive expertise in at least one.  These professionals must possess impeccable leadership skills combined with strong problem solving talents.  They must coordinate multiple personnel that have separate qualifications and specialties in order to produce a successful outcome for the project.
Interested in a career as a Project Manager, click here.
Brand Manager
Brand managers are key personnel who oversee short term and long term strategies for enhancing the reputation and visibility of a company or product.  Although there are some brand managers who work in independent marketing firms and develop long term relationships with businesses, many brand managers work on the in house marketing teams of businesses.  This lucrative positions requires superior knowledge of traditional and emerging marketing platforms, consumer behavior and psychology, and the company's strategic goals.  Working in concert with experts in their respective fields, brand managers develop overarching strategies that produce immediate and ongoing returns in terms of sales and brand awareness.  These professionals must be adept at communicating these strategies to senior executives, business partners and team members assigned critical projects.
Interested in a career as a Brand Manager, click here.
Marketing Managers
Marketing managers is a general job title which has a wide variety of responsibilities in the industry.  Some marketing managers may possess encyclopedic knowledge of many or all marketing disciplines, while others may have specialized expertise in only one field.   Regardless of the skill set a particular position requires, all marketing managers are expected to possess the ability to lead a team of diverse professionals, set project milestones and reach them in a timely manner.  Marketing managers are often the point of contact with a client as well as senior executives, and should demonstrate the highest verbal and written communication skills.
Interested in a career as a Marketing Manager, click here.
<!- mfunc search_btn -> <!- /mfunc search_btn ->
Executive Marketing Careers
Director of Marketing
These executive positions can be found at independent marketing firms or within mid-size to large companies.  As the unchallenged head of the company's marketing program, they receive input from senior management, which includes progress reports on projects, budgetary issues, strategy development, brand enhancement and market research.  Directors should possess outstanding work experience in most or all marketing fields and have the highest academic and professional credentials.  They approve all major strategic marketing plans and provide constructive advice on how to proceed.  Marketing directors are liaisons with other executives from partner firms and key business personnel.  They produce national and regional budgets for marketing teams throughout the organization.  They manage and approve major marketing expenditures like computational and analytical tools.  They also coordinate major communications with key company personnel and clients.  Although the credit for a successful marketing campaign may ultimately reside with the marketing director, the burdens of this position are considerable, necessitating supremely developed marketing skills, leadership and dedication.
Interested in a career as a Director of Marketing, click here.