<!- mfunc feat_school ->
Featured Programs:
Sponsored School(s)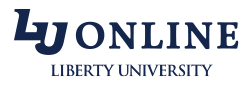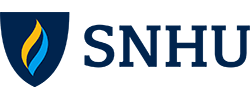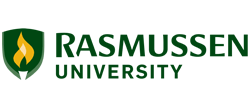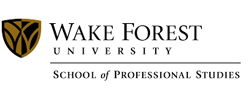 <!- /mfunc feat_school ->
Internet marketing is the promotion of goods, services or brands on the World Wide Web.  Internet marketing includes a growing number of marketing channels from search engine marketing to social media marketing to mobile marketing.  The spectrum of marketing strategies included in the umbrella term of Internet marketing is increasing as new technologies are adapted to utilize the Internet, like mobile phones and wireless tablets, as new platforms like social media are developed and as marketing channels undergo further maturation and refinement.
<!- mfunc search_btn -> <!- /mfunc search_btn ->
The major forms of Internet marketing are:
Email marketing–Emails that are sent to existing or potential customers can be categorized as:

Transactional–These emails are triggered by an action taken by the recipient such as opting in to the email list, making a purchase or requesting more information about a product or business.
Informational–These often include newsletters and information packets that serve to re-engage the existing customer and prompt renewed interest in the business.
Direct–Like its conventional counterpart, direct email serves to notify the recipient about a promotional offer, sale or business event that could result in a transaction.
Search Engine Optimization–This is the enhancement of a website's ranking on a search engine results page through organic or unpaid mechanisms including keyword insertion, backlinking and content optimization.
Search Engine Marketing–This typically refers to paid mechanisms for enhancing visibility on search engine results pages, such as paid inclusion, paid placement and contextual advertising.  It may also include SEO techniques as well.
Ad placement–Banner ads, pop-up ads and web banners are examples of this type of marketing
Social Media Marketing–Products and brands are promoted on popular social networking sites like Facebook and Twitter
Mobile Marketing–This is a refinement of many of the previous marketing types but with a specific application for mobile devices, which may display ads and search results differently from traditional Internet connected devices.
Internet marketing arose shortly after the widespread acceptance of the Internet and has grown as businesses take advantages of the Internet's many strengths.
Global reach–The Internet is a worldwide network that permits the free flow of information to virtually any country or market.  Marketing campaigns can extend their strategies to other regions or nations with little retooling or additional cost
Continuous presence–Marketing ads or techniques remain on the Internet almost indefinitely.  These promotional items can continue to increase brand recognition and prompt transactions long after implementation.
Cost effectiveness–Although the most effective Internet marketing strategies do require substantial up front costs, the Internet remains the most successful way of reaching a broad audience with relatively low monetary investment.
Interactivity–The ability for consumers to communicate with businesses and other consumers presents enormous opportunities and resources that would be unavailable on other marketing platforms.  Marketing initiatives can be refined rapidly if consumer response is negative, or ramped up if there is positive support. 
Analytical power–The technical basis of the Internet lends itself to detailed analysis of consumer behavior.  Market research can be exceedingly specific, which allows for highly effective targeting of segmented audiences.
The Internet also presents some challenges for marketing professionals. The greatest of these is credibility.  The widespread use of the Internet by criminal elements to defraud consumers has made legitimacy an important issue.  To counter this, marketers utilize increased brand visibility, affiliate marketing and third party evaluations to reinforce credibility.
Another challenge is the impersonal nature of the Internet.  Consumers can gain a better understanding of business personnel through content or social media marketing, but it will always fall short of personal interaction.
The inability for consumers to handle a product before purchase can inhibit transactions.  Although this has been mitigated by "showrooming" consumer behavior, in which potential customers visit a brick and mortar retail outlet in order to view a product first hand before purchasing online, there is still an unwillingness on the part of consumers to make a purchase that may have to be returned.
Internet Marketing Professionals
Due to the technical nature of Internet marketing, professionals in this industry are expected to possess strong backgrounds in information technology, web development or computer programming.  Prospective Internet marketers should possess proficiency in a HTML, CSS, and other programming languages as well as familiarity with multiple operating systems and device platforms.  Internet marketers should possess the capacity for self-directed learning and willingness for ongoing education as new marketing channels like social media and mobile marketing develop and mature.
Although the majority of Internet marketing professionals possess academic backgrounds in marketing, almost 34% of them have at least a Bachelor's degrees in business and finance instead, according to About.com.  Many also possess degrees in English, journalism and communications, while there are significant numbers of professionals with Web design and development, writing, digital design and multimedia marketing.  Marketers seeking a management or executive position are strongly encouraged to obtain multiple degrees or advanced degrees in an Internet marketing related discipline.
Marketing professionals who wish to show proficiency in Internet marketing or a specific marketing channel may seek academic or professional certification.  Many well established universities and online educational institutions now provide certification for Internet marketing through their regular curriculum or through a learning extension program.  These academic programs can be demanding in terms of time and fees, but are often considered more reputable than a shorter, less rigorous training program offered by an organization that only provides Internet marketing certification courses.
There are many online organizations that offer some type of certification for successful completion of their training program.  There are no national or regional certification boards for Internet marketing, so these programs may be considerably different in scope and depth.  The following organizations have well developed training courses in a variety of Internet marketing topics and their certifications carry considerable weight.
Industries of Employment
Internet marketing has become the marketing of choice for many businesses.  With a relatively low cost and low barrier to entry, the Internet provides almost any company with the opportunity to expand their brand and connect with consumers from around the world.  Marketing professionals working in every industry utilize the Internet for its global reach, enhanced interaction with potential customers and its incomparable analytical power.
The vast majority of Internet marketers work in marketing firms, and this is expected to increase.  According to the SEMPO State of Search Marketing Report 2011, the number of companies that utilized in-house marketing teams for SEO and SEM actually diminished from 51% in 2010 to 44% in 2011, while those conducting in-house social media marketing campaigns dropped from 62% to 55% for the same period.  This increasing reliance on independent marketing firms is indicative of businesses turning to specialized marketing teams with extensive expertise in these marketing channels.  Although there will always be Internet marketers who are employed by various industries, recent data suggests that Internet marketers will more likely be found in marketing firms where they serve in a specialized role.
The increasing reliance of companies on Internet marketing, and especially in the newly emerging channels of social media and mobile marketing is expected to continue steadily through the next few years. The U.S. Bureau of Labor Statistics reports that the number of professionals in the Internet marketing field is expected to increase by 12% from 2006 through 2016.
Salaries
According to Webanalyticsworld.net, in 2011 the average annual salary for a web developer was $80,000, $79,000 for an online marketing manager, $77,000 for a SEO manager, $71,000 for a social media manager and $61,000 for a web designer.  The highest wages are reported by marketing professionals in highly technical jobs or in management positions.
Salaries for Internet marketing professionals depend heavily upon educational background, industry of employment, years of experience and marketing specialty.
Professional Associations
There are a number of professional associations that support the Internet marketing industry through networking, industry news and informational resources.
Many of these organizations have chapters that are located in major cities or regions that can be instrumental in networking.  Internet marketing professionals are also encouraged to seek out independent professional associations that may be unique to a certain locality.
<!- mfunc search_btn -> <!- /mfunc search_btn ->
Top Firms
According to TopSEOs.com, these were the largest Internet marketing firms in the U.S with revenues over $10 million in 2011.
180 Fusion of Ladera Ranch, CA – 1000+ clients
WebMetro of San Dimas, CA – 75 clients
Gyro:HSR of Cincinnati, OH – 100+ clients
Ogilvy & Mather of New York, NY – 1000+ clients
iCrossing of Dallas, TX – 100+ clients