<!- mfunc feat_school ->
Featured Programs:
Sponsored School(s)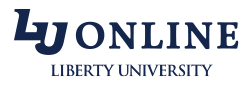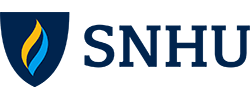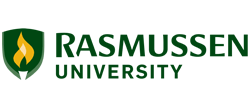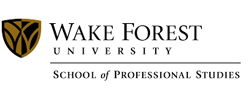 <!- /mfunc feat_school ->
Whether working on fan development for a professional sports team, planning new products for a sportswear firm, or negotiating sponsorship deals for a Fortune 500 company, sports marketers are at the center of a multi-billion-dollar global sports marketplace. Sports marketing takes advantage of the fact that sports are almost universally popular and drive a high degree of passion and loyalty among fans. The industry has been expanding since the beginning of its development in the 1960s, and shows no sign of slowing down.
<!- mfunc search_btn -> <!- /mfunc search_btn ->
Sports marketing focuses on the application of marketing principles to the promotion of sports events and teams, or the promotion of products and services through sports – sometimes known as "marketing through sports." In general, sports marketing follows the traditional marketing mix of the four P's – Product, Price, Promotion, and Place – although some sports marketers add an additional four P's: Planning, Packaging, Positioning, and Perception. Together, these elements are known as the "Sports Marketing Mix."
Marketing through sports, in particular, has gained prominence since the 1980s. In this segment of marketing, companies promote products and services by sponsoring teams and athletes, airing television or radio ads during sports events, or purchasing advertisement at sports venues. Such products and services need not be related to sports: financial services companies, Internet service providers, and even Internet retailers have sponsored teams and athletes. For sports stars that become major celebrities, such as Tiger Woods or David Beckham, there are no shortages of marketing opportunities.
Other topics in sports marketing include sports broadcasting and advertising, sponsorships, athlete endorsements, periodicals, mobile media and licensing. According to the International Journal of Sports Marketing & Sponsorship, sports marketing generally involves the following participants:
Fans and customers
Performers and endorsers
Teams and clubs
Leagues and competitions
Sponsors and properties
Retailers and merchandisers
Suppliers and intermediaries
Broadcasters and the media
Governing bodies and representative associations
Economic and social development initiatives
Betting and gambling services
Sportswear manufacturers
Gaming and collecting groups
Education
The majority of sports marketing professionals have at least a bachelor's degree, and many companies prefer that employees get an MBA at some point during their career. While the Bureau of Labor Statistics does not track data for sports marketers as a separate role, they note that that 71% of marketing specialists hold a bachelor's degree of some kind, while 25% have a master's degree.
Sports marketing degree programs focus on applying marketing theory to the sports industry environment, developing sports marketing strategies, using quality-tracking tools to monitor progress, understanding financial and legal issues in sports, developing sports-oriented creative content, and other topics. Practicum and internships are a popular component in such programs, and many provide valuable hands-on experience that can lead to employment opportunities after graduation.
Although sports marketing programs were once rare, they are increasing in popularity. A sample of related degree programs appears below:
Bachelor of Business Administration, Sports Business Concentration
Bachelor of Business Administration, Sports Sponsorship & Sales
Bachelor of Science in Sports Management or Administration
Bachelor of Science in Sports Marketing
Bachelor of Science in Kinesiology – Sport Marketing and Management
Master of Science in Kinesiology, Emphasis in Sport Management
Masters of Business Administration in Sports Business
Doctor of Philosophy in Human Performance, Emphasis in Sport Management
The ideal sports marketing graduate will have a solid grounding in economics, understand business, sales, and marketing issues, be able to demonstrate knowledge of the law and ethics as they apply to sports marketing, be able to manage marketing and human resources, and have some personal sales ability.
Careers in Sports Marketing
Graduates with degrees in sports marketing may work in professional or amateur sports, franchise management, college athletics, corporate fitness or health club management, events management, public or media relations, sports law, promotions, licensing, or fundraising, to name just a few potential options. Job titles may include:
Account Coordinator
Sports Administrator
Development Director
Corporate Sales Director
Sports Marketing Account Executive
Sports Marketing Account Manager
Director of Ticketing and Finance
VP of Business Development
Head of Marketing
School Athletics Director
Sports Events Coordinator
Sports Agent
Sporting Goods Sales Representative
Equipment Manager
Athletic Director
Facilities Coordinator
Compliance Director
Athletic Business Manager
Fitness Manager
Many sports marketing careers are known for being fast-paced and often require a lot of travel. They also require a high degree of adaptability, creativity, analytical skills, and superb communication abilities.
Employment in the field is expected to grow. Although the Bureau of Labor Statistics does not track statistics for sports marketing careers, they do expect that jobs for marketing specialists will grow 29% between 2010 and 2020, much faster than the national average for all occupations. Jobs for marketing managers are expected to grow 14%, while jobs for sales managers are forecast to rise 12%.
Salaries in Sports Marketing
Entry-level positions in sports marketing often provide only modest pay, but executives with several years of experience under their belt can earn six figures. In fact, a 2007 survey by Baylor University of executives from seventy-six teams across professional sports found that senior sales and marketing employees were generally earning around $150,000 each year.
<!- mfunc search_btn -> <!- /mfunc search_btn ->
While the Bureau of Labor Statistics does not track data on sports marketers as a unique role, they offer the following figures on median sales and marketing salaries across various occupations:
Marketing managers: $60.67 per hour, $126,190 annually
Sales managers:  $56.18 per hour, $116,860 annually
Marketing research analysts and marketing specialists: $32.27 per hour, $67,130 annually
A 2010 survey by the American Marketing Association and staffing firm Aquent found the following median annual salaries for marketing managers in various big cities:
New York City: $108,581
San Francisco: $108,581
Atlanta – $93,150
Seattle – $92,579
Los Angeles – $91,436
Washington, DC – $89,150
Chicago – $85,721
Houston – $85,150