<!- mfunc feat_school ->
Featured Programs:
Sponsored School(s)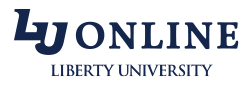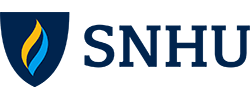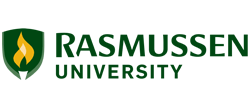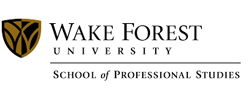 <!- /mfunc feat_school ->
Digital marketing encompasses the entire spectrum of marketing strategies that are used on internet connected devices.  The term "digital" can be used with television and radio, but it is a mistake to identify them as platforms for digital marketing.  Digital marketing has largely come to be defined by the interactivity of the medium.  Although certain devices like DVR and TiVo which provide a limited degree of interactivity and could be included in its broadest definition, in most cases, digital marketing is restricted to computers, mobile devices and game consoles.
<!- mfunc search_btn -> <!- /mfunc search_btn ->
Digital marketing depends on the ability of the marketer to distribute information and gather analytical data quickly, usually measuring the effectiveness of the marketing strategy.  This rapid and accurate information gathering quality of digital marketing precludes television and radio marketing initiatives which provide delayed and inaccurate metrics of marketing effectiveness.  The internet is the basis for digital marketing due to its inherent analytical nature and as a communication vehicle for marketers and consumers.
The two main forms of digital marketing are "Push" and "Pull."  Push digital marketing utilize marketer generated content that is shared with potential customers and include emails, instant messaging and RSS feeds.  Pull marketing depends on consumer initiated activity to access marketing content and includes SEO, Pay-per-click and affiliate marketing.  Some digital marketing strategies, like social media marketing, can straddle the line between these two categories by including both types.
Push digital marketing possesses some important advantages
Customization–Due to legal restrictions placed on email marketing, the largest form of push digital marketing, the marketing team usually has access to important customer information.  Because the email recipient has probably already provided important information like interest in certain products or businesses, digital marketers can tailor the email to the tastes of the recipient.
Instant communication–Push mechanisms provide virtually instant dissemination of information, which can be critical to time sensitive marketing campaigns or to quickly rectify any public relations missteps.  This instant communication also lends itself to rapid and highly accurate evaluation of marketing initiatives, because the time window of responses to emails is usually so narrow.
Reinforcing business-customer relationships–Through the use of promotional offers, exclusive deals and newsletters, push marketing can strengthen relationships with existing customers and encourage them to interact with your company.
Low cost–Because the target audience has already been identified, marketing resources can be focused on maximizing the impact on these individuals.  Email marketing campaigns are usually very cost effective due to their limited scope, while other types of push marketing like pop-up ads can be more expensive due to content production and ad space fees.
The vast majority of digital marketing is of the pull variety, which possesses some critical advantages over push marketing.
Wide net–Instead of limiting a marketing campaign to known consumers, a pull marketing campaign can attract a much larger number of visitors. Although marketing research should be utilized to help focus a marketing campaign, the broad scope of a pull initiative can appeal to audience segments that may not have been previously characterized as receptive.
Soft sell–A pull digital marketing campaign is more reliant on consumer initiative and doesn't present a directed sales pitch.  The lack of pressure on potential customers helps foster a relationship with consumers, and the marketing message is interpreted as a recommendation. The key appeal of the internet is its freedom for the user to decide which sites to visit, and a pull campaign doesn't inhibit this freedom.
Longer duration–A push campaign needs to generate new content or a message each time it sends out a pulse to consumers, while a pull campaign can let content remain on the web for a considerable amount of time.  The effectiveness of this content in attracting customers to the target website will diminish over time, but not nearly as rapidly as it does with push marketing initiatives.
Branding–A pull marketing strategy also broadens the visibility of a company or product. Although only a limited number of consumers will actually make a purchase, a great many more will grow to recognize the name of the business or goods, which will be a springboard for future sales.
A successful digital marketing campaign will usually employ both push and pull types of marketing, thereby using the advantages of one to reinforce the other.
Digital Marketing Professionals
Digital marketing professionals are usually extremely well educated with exceptional backgrounds in a number of marketing and technical disciplines.  Almost all digital marketers possess at least a Bachelor's degree in marketing, graphic design, web development or business administration.  For positions in a management or executive track, professionals with multiple or advanced degrees have a competitive advantage.
Due to the technical nature of many digital marketing strategies, most professionals in this industry should possess working knowledge of HTML, CSS, Adobe, PHP, Javascript, and other programming languages.  Digital marketers should also be proficient in the latest programs for producing online advertisements.  Mobile devices are the next emerging platform for digital marketers, so professionals seeking a competitive advantage should acquire expertise in mobile technology.
Digital marketing professionals may seek to earn certification which will signal to employers and clients a proficiency in a marketing field.  Many prestigious academic institutions provide certification through a degree program or a specialized training program.  There are also a host of private companies that will provide a certificate upon completion of their independent training program.  It is important to note that there is no centralized regulatory body for the digital marketing industry, so many of these programs may provide incomplete or outdated educational resources.  The most important organization that offer certification programs are
Direct Marketing Association–This organization awards the DMA Certified Marketing Professional (DCMP) designation for completion of its comprehensive training program or 90 minute webinars on various digital marketing topics.
eConsultancy–eConsultancy in cooperation with the Manchester Metropolitan University Business School offers a training course for digital marketers.
eBusiness Academy–This institution awards the Certified Internet Marketing Professional (CIMP) designation for completion of its comprehensive training program, which includes courses in social media marketing, web analytics & reporting, and search marketing.
eMarketing Association–This organization offers certification programs that award a Certified eMarketer (CeM), Certified eMarketing Associate (CeMA) designation or Certified Social Marketing Associate (CSMA)
Industries of Employment
Although the majority of digital marketing professionals are found in marketing firms, many of these highly sought after professionals can be found on marketing teams for businesses in almost any industry.  The growing importance of SEO, SEM, social media marketing and mobile search has compelled many large or growth-focused companies to hire successful digital marketers to spearhead marketing initiatives in these established and emerging disciplines.
The outlook for digital marketers is extremely encouraging as traditional forms of marketing diminish in importance and online marketing burgeons.  According to the Interactive Advertising Bureau, the digital ad revenue for the first quarter was $8.4 billion, a 15% increase over the $7.3 billion spent in the first quarter of 2011. Ad revenue generated in all of 2011 was $31.74 billion, a 21.9% increase over the $26.04 billion for all of 2010. This figure was 14.7% greater than the 2009 ad revenue total.  Digital marketing continues to expand rapidly as companies shift from conventional marketing venues to online ones, which should fuel more opportunities for digital marketing professionals.
Salary
Digital marketing professionals can earn a broad range of salaries depending on specialization, educational background, geographical location, seniority and industry of employment.  On the high end of the spectrum are digital marketing executives in high tech industry.  According to Glassdoor.com, a director of digital marketing analytics for OMD Corp.earned $167,000 annually for 2011, while a senior vice president for digital communications and marketing at MSL Group earned $193,000.
Digital marketing professionals in New York earned the highest salaries for any geographical location.  A social media specialist in New York could earn between $46,000 and $71,000 annually for 2011 according to Indeed.com.  A branding manager in New York could earn $49,000 to $90,000 annually, while a social media marketing manager could earn up to $116,000 annually
Professional Associations
There are a number of national organizations that provide industry wide information and resources.  For more information about marketing in metropolitan areas or regions, prospective digital marketing professionals may wish to contact local chapters of these national organizations or independent digital marketing associations in that region.
<!- mfunc search_btn -> <!- /mfunc search_btn ->
Top Firms
According to LinchpinSEO.com, the largest digital marketing agencies in the U.S. are
Critical Mass, Chicago, IL
AKQA, San Francisco, CA
Linchpin SEO, Chicago, IL
Blitz, Santa Monica, CA
RGA, New York City, NY