<!- mfunc feat_school ->
Featured Programs:
Sponsored School(s)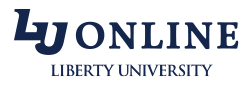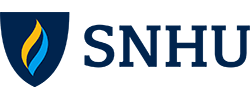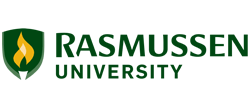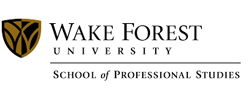 <!- /mfunc feat_school ->
If you are interested in a career in marketing within Wyoming choose
from the resources below.
Wyoming Marketing Job Industry
Wyoming was not immune to the recession that hit the United States hard in 2008, but amid the turmoil and economic slowdown, Wyoming has made a robust recovery. According to the Wyoming Economic Summary Report for the first quarter of 2012, the state's employment grew at a more rapid pace than the U.S. average since 2010, and has kept up since the beginning of 2011, and most industries have seen job growth in the first quarter of 2012.
<!- mfunc search_btn -> <!- /mfunc search_btn ->
Unemployment in Wyoming dropped to 5.4 percent in the first quarter of this year, while in the U.S. as a whole that number was at 8.3 percent, according to the economic summary report.
Wyoming Job Statistics
Employed Marketing Managers: 50
Employed Market Research Analysts and Specialists: 260
Wyoming Average Marketing Manager Salary: $91,590
Wyoming Average Market Research Analyst Salary: $49,180
Wyoming's wide open spaces combined with the marketing opportunities that exist in the metro areas of Cheyenne, Laramie and Casper, come together to create a unique economic environment that requires skilled marketing professionals to support its booming mining, manufacturing and agricultural industries. Interdependent industries rely heavily on successful business-to-business marketing campaigns, and in Wyoming that can mean connecting heavy industry with the right kind of heavy equipment. With mineral extraction as the leading industry, mining equipment manufacturers like Westech/WOTCO in Casper are needed to outfit the sector with the right machinery. Likewise, farm equipment manufacturers like Schlagel, headquartered in Torrington, serve the agricultural industry. Behind multi-million dollar equipment contracts are marketing strategists working to put the right product in front of the right buyer.
Along with mineral extraction and agricultural production, the state relies heavily on its leisure and hospitality sector. Wyoming is home to some of the most impressive and popular national parks and monuments, including Yellowstone National Park, Grand Teton National Park and Devils Tower National Monument. Yellowstone alone has been known to draw more than 2 million visitors over a summer, and upwards of 3 million over the course of a year. Wyoming's marketing firms have a close relationship with the state's hospitality and tourism industry. Marketing managers and strategists in the state, supported by market research analysts and consultants, media planners and buyers, among others, are largely responsible for attracting the millions of visitors the state hosts each year, and are indirectly responsible for the billions of dollars in revenue generated by the businesses that serve these visitors.
Marketing Firms in Wyoming
Marketing firms in Wyoming are mainly local companies with single locations. While national firms don't have a strong presence in Wyoming, independent firms are spread throughout the state. These firms, such as Big Idea Advertising Co. located in Cody, Portis Group in Jackson, and OPEN Creative in Jackson Hole contribute to the local economy and provide services to the state's small businesses, as well as its large industries.
Professional Associations
Professional marketing associations are sparse in Wyoming – the American Marketing Association lacks a chapter in the state – but organizations do exist to promote the local industries, such as the Wyoming Farmers Marketing Association. This group, which is located in Cheyenne, works to promote farmers' markets and agricultural products in the state with direct marketing and aims to educate farmers and consumers about the benefits of marketing. Responding to the needs of one of Wyoming's largest industries, WFMA is a prime example of the state's demand for marketing professionals.
Marketing Salaries in Wyoming
Marketing is a highly compensated profession in Wyoming. Statewide, the average annual salary for marketing managers is $91,590, according to the United States Department of Labor's Bureau of Labor Statistics. Market research analysts and specialists earn an average salary of $49,180. There were 50 marketing managers and 260 market research analysts and specialists employed in Wyoming as of the Bureau's 2011 survey.
<!- mfunc search_btn -> <!- /mfunc search_btn ->
Marketing Managers Salary
In 2011, a total of 50 marketing managers were employed in Wyoming. The average salary among them was $91,590, which was an average hourly rate of $44.03. Managers in the top ten percent earned $176,030 on average, which was almost 48% higher than the state's baseline average.
Market Research Analyst Salary
In 2011, a total of 260 market research analysts and marketing specialists were employed in Wyoming, the majority of which worked in Casper. The average salary among them statewide was $49,180, which was an average of $23.64 per hour. Analyst and specialists in the top ten percent averaged $75,980, which was about 35% more than the state's overall average.

Area name
Employment
Annual mean wage
Northwestern Wyoming nonmetropolitan area
40
49410
Southwestern Wyoming nonmetropolitan area
50
55700
Southeastern Wyoming nonmetropolitan area
30
41180
This table provides salary and employment information compiled by the US Department of Labor's Bureau of Labor Statistics in May 2011. The data contained herein does not include self-employed marketing professionals.
* These figures represent earnings that are at or above $90.00 per hour or $187,199 per year. The Bureau of Labor Statistics does not publish earnings beyond $90.00 hourly or $187,199 yearly.
Marketing Degrees in Wyoming
Wyoming's universities house colleges of business with departments specific to management and marketing. They offer programs leading to bachelor's and master's degrees, as well as postgraduate programs that confer PhDs in marketing.
Online schools also offer a tremendous range of programs, including business degrees with concentrations in marketing.

Among the great public and private colleges in Wyoming are many online and campus-based schools offering marketing programs. Here is a list of a few that might meet your educational criteria in Wyoming: