<!- mfunc feat_school ->
Featured Programs:
Sponsored School(s)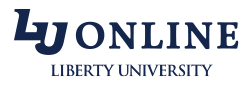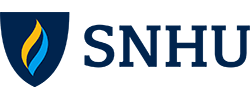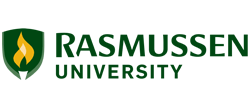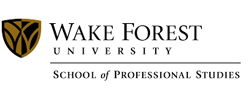 <!- /mfunc feat_school ->
The director of marketing, often referred to as the marketing director, plays a vital role in the overall image and consistency of marketing campaigns within a company or organization.  The duties of the director of marketing may vary depending on the size of the organization.  As an upper level position, the director of marketing may oversee many aspects of the marketing process from the initial client consultation to budgeting, planning, executing and analyzing the campaign.
<!- mfunc search_btn -> <!- /mfunc search_btn ->
The director of marketing differs from marketing managers in that they focus on the overall campaign strategy, rather than focusing on specific divisions or leading staff members.  In large companies, the director of marketing oversees the team of marketing managers. The director of marketing focuses on market segments and sales figures.  Where a marketing manager may be in charge of one specific division in an organization, the director of marketing oversees all divisions.
Identifying the target audience and determining the best way to reach that audience is the overall goal of the marketing department.  Responsibilities of directors of marketing include conducting product research, evaluating demand and establishing pricing. The marketing director may also be involved with developing advertising campaigns and selecting media outlets, such as online, television, radio, billboards or newspaper.    The position may also involve producing and overseeing promotional materials and advertising publications.
A director of marketing may either head or be a member of the senior management team and usually reports to the Executive Director. The position may also involve participating with the Board of Directors.  Directors of marketing generally oversee the marketing, communications and public relations programs within an organization.
Within the organization, the director of marketing primarily works with the Executive Director, the senior management team, the marketing teams, the PR personnel and with service providers.  Outside the organization, this person interacts and coordinates with media.
The accountabilities of the director of marketing include creating, implementing and measuring success of campaigns, enhancing the organization's image and facilitating communication between departments.    Other duties of the marketing director may include hiring, training and supervising staff members.
Education
While marketing directors can come from a variety of backgrounds, most employers seek candidates with a formal degree.  A bachelor's degree in marketing, business, journalism or communications is common for this position.  Courses in these fields of study include market research, consumer behavior, sales, communication, technology and visual arts.  A master's degree in business administration (MBA) is often preferred.
Other educational courses that marketing professionals can benefit from are in accounting, finance, business law, management, mathematics and economics.
Employers often look for extensive experience in marketing, advertising, brand management or sales.  Directors of marketing are often promoted from other marketing or management positions within the same company.
Along with necessary educational degrees, companies will also seek candidates with relevant technical knowledge including knowledge of computer software and applications, as well as knowledge of online or social media marketing.
Important skills of marketing directors include analytic skills, creativity, decision-making skills, interpersonal skills and management skills.
Certification
Although not required by most employers, certification in marketing is available from a number of professional societies including the American Marketing Association (AMA) and Sales & Marketing Executives International (SMEI).
Professional Certified Marketer
The AMA is one of the largest marketing associations in the world with over 30,000 members.  The AMA's Professional Certified marketer (PCM ®) program requires passing a comprehensive exam then maintaining the certification through continued education classes.  To be eligible for the AMA's PCM certification you must have a bachelor's degree and 4 years of professional marketing experience or a master's degree and 2 years professional experience.
Certified Marketing Executive
Sales & Marketing Executives International (SMEI) offers the Certified Marketing Executive (CME) designation. This program is for professionals currently working as a marketing manager, executive manager or marketing educator, or the owner-operator of a business. Accepted applicants receive a 523-page exam prep textbook.
The exam is offered directly through SMEI, and must be taken within 365 days of the date of approval of the application. Renewing the certification requires a minimum of 20 hours of continuing education each year.
Other Certifications
More specialized marketing management certifications are also available, including: * Certified Product Marketing Manager (CPMM) from the Association of International Product Marketing & Management * Certified Financial Marketing Professional (CFMP) from the American Bankers' Association * Certification in business-to-business marketing from the Business Marketing Institute
There are a number of benefits from becoming certified.  Having certification can set you above competitors in the talent pool; it shows your commitment to the marketing industry including the latest knowledge and practices.  Certification can allow for public recognition of your professional achievements and can indicate high professional standards.
Having certification in marketing helps show commitment toward staying current in the industry.  It also shows mastery in marketing knowledge and practices.  Certifications can give job seekers a competitive edge over others with similar education and experience.  Many marketing executives also attend lectures or seminars in their industry to stay abreast of current trends.
Salary
According to the Bureau of Labor Statistics (BLS), marketing directors earned an average, annual salary of $149,200 as of May 2019.
The average salaries for some of the top industries in which marketing directors worked include:
Advertising, public relations, and related services: $153,910
Management of companies and enterprises: $157,750
Information Technology: $162,810
Occupational Outlook
The BLS reports that the number of marketing directors in the U.S. will increase by about 2.3% between 2019 and 2029, which is faster than the national average for all occupations during this time.
Industries of Employment
According to the BLS, industries with the highest wages for this occupation are as follows:
Financial Investments
Oil and Gas extraction
Apparel, piece goods
Securities and commodity
Advertising, promotions, sales, education, computer, social media marketing and online marketing
<!- mfunc search_btn -> <!- /mfunc search_btn ->
Top Firms
Glassdoor.com and Forbes examination of salary reports indicate that professionals at the following firms earn more than the national average for comparable positions:
Cadence Design – Average base salary of $164,000 per year
Juniper Networks – Average base salary of $142,558 per year
Marvell Technology – Average base salary of $134,500 per year
Oracle – Average base salary of $134,129 a year