<!- mfunc feat_school ->
Featured Programs:
Sponsored School(s)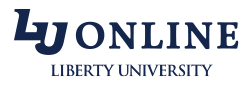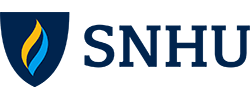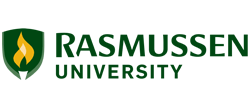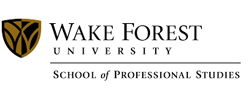 <!- /mfunc feat_school ->
Retail marketing encompasses all forms of sales, product and brand promotion strategies that are employed by retail businesses.  As the final distributor of goods in a supply chain, retailers are concerned with timely sales of products, establishing strong and loyal customer relationships, and increasing brand visibility of business and goods. 
<!- mfunc search_btn -> <!- /mfunc search_btn ->
Retail businesses are typically categorized as:
Store based–These retail businesses are located in brick-and-mortar locations that provide an array of products and services to walk in customers.
Non-Store based–These businesses do not utilize physical access to commercial facilities but rely on informational portals to distribute information and facilitate transactions.  The most common retail businesses of this type are

E-stores: Businesses found on the internet
TV retailers:  Businesses that provide information through television or radio commercials and infomercials.
Direct mail retailers:  The businesses typically use catalogues to provide customers with information about products.
Telephone retailers: Sales people contact potential customers by telephone to offer product information.
Door to door:  Sales professionals approach potential customers in their homes to provide sales and product information.

Merchandise–Retail businesses may provide a narrow range of products or offer a wider selection such as a department store
Brands–A retail business may offer products from a number of manufacturers or specialize in a single brand.
Pricing–Some retailers leverage sales through a pricing theme like a discount store, or an exclusive boutique.
The marketing strategy that is employed by a retailer is related to the type of business.  For example, a telephone based retailer will typically use automated telemarketing to precede the sales conversation in order to prime the potential customer.
There are a number of retail marketing strategies that can be utilized to enhance sales and branding.  Because retailers are only the end distributor in a supply chain, their focus is not on production, but rather on timely sales of inventory.
Store Based Retail Marketing Strategies
The marketing strategy a store based retailer employs may differ from that of other types of retailers because of the premium on real estate.  For brick and mortar businesses, there is a cost associated with merchandise that remains on shelves that could be used to display more popular products.  In order to maximize turnover, retail businesses in stores primarily focus on marketing price strategies.
Competitive undercutting–Retailers research prices on similar products offered by competitors and then key their prices to undercut their competition. Consistent undercutting has the advantage of associating a business brand with discount prices.
Penetration pricing–Retailers offer a low introductory price for goods, thereby establishing customer loyalty. Once a business has attained a reputation for discount prices, it incrementally raises prices.
Qualitative superiority–A retailer may charge more by advertising that the goods offered possess a qualitative advantage to those of competitors.  Product branding is instrumental in this type of marketing.
Bundle pricing–A retailer may offer discounts on products if more than one item is purchased or if a set of different products are purchased.
These pricing strategies may play as pivotal a role in other types of retail businesses, as well.
Traditional Marketing Platforms
Before the advent of the internet, marketing could be differentiated by the platforms they utilized.  Although the greater employment of online marketing strategies has reduced the importance of these marketing strategies, many of these platforms still retain enormous influence.
Television and radio–Commercials, product placement and celebrity endorsements remain very important marketing techniques.  Although these venues typically provide less informational content than online resources, television and radio are extremely important in branding and promotional marketing.  Market research is a critical precursor to marketing on these platforms, due to their high investment costs. 
Print–Newspapers, magazines and billboards have lost a considerable percentage of their audience to online informational resources, but they are still important for niche target segments. Despite a transition to digital activity for large segments of the population, a majority of people still retain interest in print media.
Direct mail--This has the benefit of initiating relationships with potential customers.  Although direct mail is more costly, a tangible ad or flyer can be more appealing and impactful to professionals who are in front of monitors all day and will reach consumers less involved in digital media. 
Telemarketing–Although there are steep human resources costs associated with this type of marketing, automation and higher priced product lines continue make telemarketing a viable strategy.
Online Marketing Strategies
The internet has revolutionized marketing by broadening the geographical scope of target audiences, providing considerably more information about products and companies, and introducing forums for immediate customer feedback.  In many ways, internet marketing has eclipsed many of the other forms of marketing.
Pay-per-click Marketing–The use of banner ads on other sites has diminished in importance as consumer desensitization has increased, but remains an important marketing strategy for branding and its ease of implementation.
Search Engine Marketing–Search engines like Google play a critical role in almost 90% of online searches. In order to attract visitors to an eCommerce site, it is vital that the ranking on a search engine results page is as high as possible.  SEM campaigns optimize a web page, provide backlinks and enter web addresses into important directories.
Social Media Marketing–Most online businesses have some type of presence on the major social media sites like Facebook and Twitter.  These sites provide cost effective ways to improve brand recognition and enhance customer relations. 
Email Marketing–Emails are quick, cost effective ways to reach past and potential customers.  The use of newsletters, surveys, and transactional evaluations serve to reinforce relationships with customers.  Viral email campaigns also help reach new customers.
Content Marketing–A company can improve its market position through the appropriate use of content production and placement.  Content marketing can enhance branding, improve a company's position as an informational authority and provide valuable backlinks to the eCommerce home page.
Affiliate Marketing–The placement of ads or promotional material on another site which is repaid through a commission is growing in popularity.  Unlike PPC marketing, the commission is only paid if a transaction occurs.
Most retail businesses have store locations and online websites, so most employ a marketing strategy with traditional and online techniques.
Retail Marketing Professionals
Almost all retail marketing professionals possess at least a Bachelor's degree in a marketing related field like business administration, advertising, communications, graphic design or information technology.  Although a small percentage of marketing professionals may enter the industry without academic credentials, they typically have displayed enormous success in marketing campaigns.  The majority of these uncredentialed retail marketing professionals have achieved success in a marketing discipline based on a newly emerged platform or technology like social media or mobile search. It should be noted that these types of retail marketing professionals serve almost exclusively in entry level positions.
Retail Marketing Outlook
The majority of retail marketing professionals could be found in marketing companies, but a large number of them can also be found working for marketing departments of large or progressive companies in virtually any industry.
According to Plunkett Research, U.S. companies spent $173.5 billion on marketing ventures in 2011, which was 3% greater than total marketing expenditures for 2010, and is expected to rise to $178.5 billion in 2012.  This is considerably lower than the peak $206.1 billion spent in 2007, but shows a modest, steady recovery for the marketing industry, which should continue as the U.S. economy regains momentum.  The online marketing disciplines of social media and mobile search should generate considerably more opportunities as businesses turn to these platforms to leverage brand enhancement and sales.
Retail Marketing Salary
Retail marketing professionals can earn a wide range of salaries depending on industry served, years of experience, educational background, marketing specialty and geographical location. According to the U.S. Bureau of Labor Statistics, there were 169,330 marketing managers employed by U.S. companies in 2009, and they averaged an annual income of $120,770.  The top 10% of these earned, on average 149,390 annually.
For the marketing industry as a whole, most professionals who were not employed in management positions earned considerably less. The BLS reported that an eCommerce marketing analyst earned on average $64,776, while a database marketing analyst averaged an annual salary of $54,940 in 2009.
The most lucrative state job markets for marketing professionals are New York, New Jersey, Delaware, California and Virginia.  A marketing manager in New York could expect to earn $150,130 in 2011 while the national median annual salary was $110,030.
<!- mfunc search_btn -> <!- /mfunc search_btn ->
Professional Associations
Prospective retail marketing professionals may find additional information and resources at the websites of the major national professional associations.  For information about the marketing careers in certain geographical locales, it may be helpful to contact the local chapter of these organizations or independent marketing professionals' groups for that region.