<!- mfunc feat_school ->
Featured Programs:
Sponsored School(s)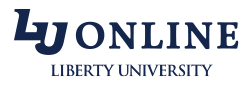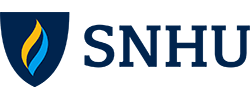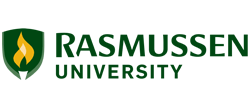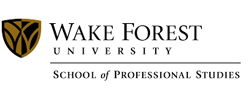 <!- /mfunc feat_school ->
Mobile marketing is the promotion of goods, services and brands on mobile digital devices like smartphones, cell phones and tablets.  Interactivity is a key defining characteristic of mobile marketing and therefore limits mobile marketing to internet connected devices.  The most common types of mobile marketing are short message service (SMS), search engine marketing, wireless application protocol (WAP) and multimedia message service (MMS).
<!- mfunc search_btn -> <!- /mfunc search_btn ->
Many businesses are preparing to transition from a conventional desktop marketing campaign to mobile marketing strategies due to some important mobile technology trends.
In 2011, global mobile ad expenditures were $20 billion, a 75.4% jump from the $11.4 billion in 2010
By 2013, mobile devices will outnumber desktop computers and become the principal web connection device
In 2011, almost 85% of mobile phones included a web browser
In 2011, over 12 million Americans made purchases through their phone or mobile device
Although the personal computer will remain the web device of choice for continuous periods of internet activity, certain behavioral patterns unique to mobile web browsing make it extremely attractive to businesses.  Mobile device users spent almost 10% of their time on phones or tablets and are more likely to open an email on such a device. Promotional offers received on a mobile device, like coupons are 10 times more likely to be used than traditional offers, which will generate enormous branding potential. The inherent energy of mobile device use makes viral marketing campaigns ideal for this platform.
Mobile marketing campaigns typically utilize one or more of the following strategies
Short Message Service--Texts are the most commonly sent and opened communication on the web, and more businesses are utilizing these messages as vehicles for their marketing campaigns
Multimedia Message Service–Graphically rich content is a growing field in mobile marketing due to increasing robustness of mobile devices. Between 2008 and 2009, video or picture messages jumped 9% and this is expected to accelerate at a ferocious pace in coming years. Portio Research predicts that $183.2 billion will be generated from MMS marketing during 2012 to 2016.
Wireless Application Protocol–WAP refers to applications or programs designed to utilize mobile technology.  Businesses are increasingly developing programs to take advantage of the unique characteristics of these devices, due to the preference of mobile devices to utilize these sites or programs.
Mobile Search–Search results on a mobile device may differ significantly from those on a desktop, due to viewing screen size, preference to local businesses, altered keyword importance, and added weighting to graphical results. 
Mobile Advertising–There are numerous restrictions and advantages specific to mobile marketing that require specialized expertise in order to optimize mobile specific strategies. 
Mobile SEM–Paid inclusion and paid placement on mobile search results pages are increasingly important for marketing professionals who will have to remain attentive to design implementations by Google and other search engines.
Mobile marketers are expected to possess strong technical backgrounds which enable them to remain apprised of burgeoning technologies, emerging device and program platforms and gain expertise in operating systems and programming languages.  These professionals should also possess excellent communication skills for effective dissemination of marketing information despite limitations inherent to mobile devices.  As able prognosticators of consumer behavior and employers of market research, mobile marketers must design, develop and implement cross platform marketing campaigns that can propagate through the infosphere.
Mobile Marketing Professionals
The vast majority of mobile marketing professionals will enter the industry with an academic background in marketing, information technology, web development, graphic design, communications or business. A smaller number of professionals may acquire a mobile marketing skill set through self-directed learning on these mobile devices.  Due to the recent emergence of mobile devices as marketing platforms, many of these independent innovators may find positions in the industry through spectacular marketing success.  The majority of these unconventional professionals will take entry level positions in marketing firms or other businesses.
Professionals who wish to communicate to their potential employers or clients their expertise in an area of mobile marketing may wish to complete a training program offered by an educational institution or private organization.  Upon completion, most of these programs will provide a designation that may be attached to the name on a CV denoting proficiency in a mobile marketing discipline.
It is important to research any organization that provides such a certification program.  The mobile marketing industry does not have a central body that establishes industry wide standards for certification, so researching the reputation of a certifying institution and marketability of a designation should be done before enrolling.
The most reputable of these accrediting organizations are:
Mobile Marketing Association–The Mobile Certified Marketer (MCM) designation is awarded upon completion of the training program which covers basics of mobile marketing, terminology, consumer best practices, ethics and regulatory issues.  Ongoing education is required to maintain up to date certification.
Direct Marketing Association–This two day training course includes mobile marketing fundamentals, strategies, tactics & paths, and plan development.
A number of academic institutions, like Rutgers University and the University of San Francisco,  now offer degree programs or training courses in mobile marketing.
Salary
WantedAnalytics.com reported that mobile marketing professionals were the most highly sought after members of the digital marketing industry.  This increasing demand for rank and file professionals, managers and executives with mobile marketing skills sets has translated into increased salaries.  A manager with expertise in mobile marketing could earn $100,000 to $120,000 annually in New York City, or $110,000 to $130,000 in San Jose, CA for 2011, while the national average salary range for this position was $90,000 to $105,000.
According to Digital Insights Salary report, senior marketing manager salaries increased 33% from 2009 to 2011, which indicates that professionals with this skill set are being compensated with increasingly generous salary packages in order to recruit them.
According to SimplyHired.com, the average annual salary for mobile marketing professionals was $57,000 in 2012. The average annual salary for this career may vary considerably due to work experience, educational background, geographical location and industry of employment.
Industries of Employment
Due to the recent development of mobile marketing as a distinct discipline from other forms of digital marketing, it is unclear which industries will employ great numbers of mobile marketing professionals.  Although, it is obvious the majority of these professionals will find jobs with independent marketing firms that cater to a variety of businesses and sectors, it is also highly likely many will find positions with large or progressive high tech companies that wish to leverage a strong presence on mobile platforms into sales growth.
The outlook for professionals specializing in mobile marketing or possessing mobile marketing proficiency is extremely positive. According to WantedAnalytics.com, there was a steep rise in job ads for marketing professionals with expertise in mobile marketing.  In the last quarter of 2011, the number of ads for these professionals rose to 4400, which was a 16% increase from the last quarter of 2010 and a 120% increase from the last quarter of 2009.  According to Berg Insight, mobile ad expenditures will account for 15.2% of global ad sales by 2016.  The increasing importance of mobile devices as a platform for marketing strategies is expected to continue in coming years and fuel a rising number of positions in marketing businesses and other industries.
Professional Associations
There are a few associations that provide resources and information to the mobile marketing industry.  These organizations are vital to the maturation of mobile marketing professionals through networking, which may be pursued more efficiently through their local chapters.
In addition to these national organizations, mobile marketing professionals are encouraged to seek advice and resources from local professional organizations that support a geographical region or metropolitan area.
<!- mfunc search_btn -> <!- /mfunc search_btn ->
Top Firms
According to TopSEOs.com, the top ten mobile marketing companies were
Customer Magnetism of Virginia Beach, VA earned from $3 million to $5 million in 2011
Resolution Media of Chicago, IL earned from  $3 million to $5 million in 2011
Blue Moon Works of Denver, CO earned from  $3 million to $5 million in 2011
Red Door Interactive of San Diego, CA earned from  $3 million to $5 million in 2011
Infuse Creative LLC of Santa Monica, CA earned from  $3 million to $5 million in 2011
Mobile Moxie LLC of Denver, CO earned from  $1 million to $3 million in 2011
Mobilestorm, Inc. of Van Nuys, CA earned from  $1 million to $3 million in 2011
Punchkick Interactive of Chicago, IL earned under $250,000 in 2011
WASP Mobile of Boca Raton, FL earned from  $5 million to $10 million in 2011
Bruce Clay Inc. of Moorpark, CA earned over $10 million in 2011