<!- mfunc feat_school ->
Featured Programs:
Sponsored School(s)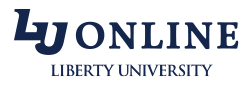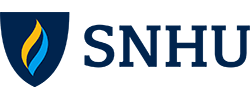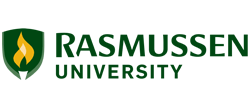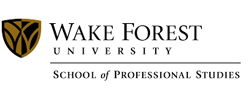 <!- /mfunc feat_school ->
Marketing program managers develop and implement comprehensive marketing strategies to promote a company or a product.  Marketing program managers should have exhaustive knowledge of the major marketing methodologies including
<!- mfunc search_btn -> <!- /mfunc search_btn ->
Marketing program managers work closely with senior management to develop and implement marketing initiatives across multiple platforms.  They must be conversant in many different disciplines including written and verbal communications, graphic design, web development, business administration and human capital management.
Creativity and originality are foundational traits for a marketing program manager.  As the creative force behind a marketing campaign, program managers must inspire his team members to generate new marketing themes and approaches.
Research is an essential skill for a marketing program manager. As developers of marketing initiatives, program managers must accurately predict target audience behavior and tailor marketing campaigns to customer needs. Program managers must possess exceptional analytical and problem solving skills to evaluate market data and formulate an effective marketing campaign.
Marketing program managers must possess outstanding leadership and communication skills.  As the supervisor for many advertising, marketing and sales personnel, the program manager is the coordinator for multiple projects that must eventually be integrated into a coherent marketing campaign.  The program manager is often the principal representative of a marketing firm and must successfully manage client expectations as well as provide metrics of progress. Program managers must also help develop marketing programs, deliver progress updates and modify strategies to conform to budgetary constraints in concert with senior management.
Education
The educational requirements for a marketing program manager are rigorous.  A Bachelor's degree is the minimum requirement, and many positions require a Master's degree or higher.  The competition for these positions is intense and applicants with advanced or multiple degrees possess an advantage. Most successful applicants possess an educational background in marketing, communications, public relations, or business management.   A strong background in information technology and web development is often necessary.
Due to the need for most employers to determine if an applicant possesses the requisite marketing knowledge and leadership skills, most positions in the industry require at least two to five years of marketing work experience.  The ability to point to a successful marketing campaign is often extremely helpful.
Some marketing program managers with specialized expertise in forms of marketing that have arisen with the introduction of new technologies and platforms like SEO and social media may not require formalized education.  These rare program managers have acquired their skills through experience in online marketing campaigns and often emphasize their past marketing successes.  The vast majority of these program managers do not acquire their positions through external recruitment, but are promoted from basic positions within a firm.
Certification
Certification indicates that a marketing professional possesses the skills and professional standards required to work in the marketing industry.  Depending on the designation, a program manager with accreditation possesses a competitive advantage over other applicants and gains credibility with potential clients. Although there are many marketing organizations that provide certifications, the most respected of these are
Each of these programs requires proficiency with marketing skills and practices which will be tested through an examination.
There are certification programs for more specialized forms of marketing like eMarketing and SEM, that may be helpful to acquire for program managers who wish to display their mastery of these marketing methodologies.
Occupational Outlook
Prospective marketing program managers can expect strong growth in their profession and the marketing industry, growing by 3.2% between 2019 and 2029, which is consistent with the national average for all occupations during this time.
Industries of Employment
The majority of marketing program managers are employed by marketing firms, where they direct short-term marketing strategies for clients.  These program managers are usually generalists who co-opt personnel from the firm's staff to accommodate the client's marketing objectives.
In the wider business community, marketing program managers can be found in businesses of any size that intend to leverage growth through a directed marketing program. The program managers must possess greater working knowledge of a variety of marketing methodologies, because of the need to generate diverse marketing programs with limited business resources. Many of the largest companies like Hewlett Packard or IBM employ a suite with as many as 40 or more marketing program managers.
Salary
In advertising, program managers may have the title of account manager, account supervisor, or account director. According to Robert Half's 2021 Creative & Marketing Salary Guide, account managers earned an average salary of $59,500, account supervisors earned an average salary of $84,750, and account directors earned an average salary of  $103,000.
Professional Associations
There are a number of professional associations that provide industry information and support.  Most of these organizations possess local chapters for regions and major metropolitan areas.
There are also numerous local and profession specific associations.  Marketing professionals seeking networking or professional resources are encouraged to research and seek out these organizations.
<!- mfunc search_btn -> <!- /mfunc search_btn ->
Top Firms
According to PROMO the top ten U.S. marketing agencies in 2010 were:
DraftFCB, Chicago, IL, $644 million
Digitas, Boston, MA, $502 million
Wunderman, New York City, NY, $446 million
Aspen Marketing Services, West Chicago, $285 million
BDA, Woodinville, WA, $253 million
Integrated Marketing Services, Irvine, CA, $236 million
Momentum Worldwide, New York City, NY, $189 million
Euro RSCG Worldwide, New York City, NY, $185 million
Marketstar Corporation, Ogden, UT, $148 million
The Integer Group, Lakewood, CO, $145 million