<!- mfunc feat_school ->
Featured Programs:
Sponsored School(s)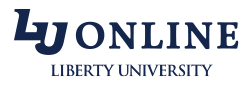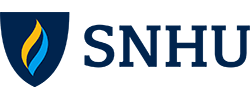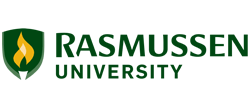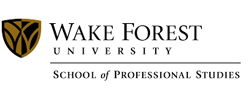 <!- /mfunc feat_school ->
Media relations is a subset of public relations that focuses on sharing the benefits of an organization's products, policies, or services through news media outlets. The goal is to maximize positive coverage in the media and protect the client organization from negative coverage when things go wrong. Unlike public relations as a whole, media relations is limited to working directly with the press, rather than the general public.
<!- mfunc search_btn -> <!- /mfunc search_btn ->
Like all of public relations, media relations is both an art and science, and each situation presents a unique set of challenges. Media relations workers spend much of their time cultivating relationships with journalists, and translating the media's needs back to clients. Employees must become adept at understanding the requirements of various media outlets, and figuring out how to target their client's message to each one.
Media relations workers generally develop what's called a "press kit," which provides information on the company's history or background, information on its services and products, biographical information on the organization's leaders, and contact information. Media relations employees will also work with their clients to develop a playbook of media strategies, as well as talking points for specific news events. They also write press releases on a regular basis.
Media relations workers may also need to counsel clients about the realities of the media environment, which include tight schedules, the need for "hooks" and "angles" that will keep the news fresh, and the requirement to preserve objectivity. Clients may need to be convinced of the fact that the news media choose their own stories, which means that media relations employees can't always control the stories about their organization.
The Internet has changed the industry in several ways. Many press kits are now online, making them potentially easier to access. However, the online environment has in some cases made the client's message more difficult to control. There are often hundreds, if not thousands, of online outlets covering each industry, and it may be impossible to monitor each one. Fact-checking by the crowd has become easier and more commonplace, which means companies must be scrupulously honest about their activities. On the plus side, social media has created significant new opportunities for companies to share their message.
Many media relations workers are former journalists, who have developed the necessary communications skills and possess a strategic understanding of the media industry. Regardless of their background, media relations workers spend a large portion of their job staying up to date with broadcast, print, and online media. They know their way around a television remote, and their RSS readers are always packed with content.
The Bureau of Labor Statistics does not track data for media relations as a specific role, but does provide the following employment information about public relations managers and specialists:
2010 median pay: $27.67 per hour and $57,550 annually. (The median annual wage of public relations specialists was $52,090, and $91,810 for public relations managers.)
Number of jobs, 2010: 320,000
Projected job growth rate 2010-20: 21% (faster than average)
Entry-Level Education: Bachelor's degree. (8% of public relations specialists have an associate's degree, 66% have a Bachelor's degree,  and15% a Master's degree.)