<!- mfunc feat_school ->
Featured Programs:
Sponsored School(s)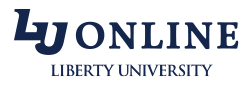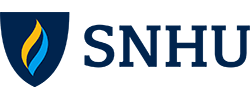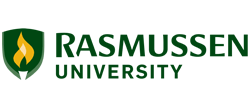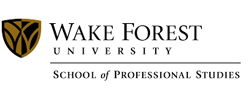 <!- /mfunc feat_school ->
The graphic design industry employs over 279,200 professionals and generates over $100 billion annually. A graphic designer plays a valuable role in every marketing team by producing visual imagery that helps convey the promotional message of a static ad, animation, or video.  Graphic designers must produce logos and images that capture the attention of target consumers, and engage them long enough to transmit the marketing idea.  These artistic marketers utilize the latest computer technologies like digital photography, animation, audiovisual technologies and multimedia techniques to produce engaging marketing material.
<!- mfunc search_btn -> <!- /mfunc search_btn ->
Graphic designers are primarily artists in that they utilize creativity and a thorough understanding of color, line, composition, balance and design to help communicate the promotional idea. Additionally, they must employ skills not necessarily associated with pure artistic expression.  They must be superlative communicators in the written and verbal form in order to persuade clients and peers that the visual image satisfies the needs of the project, as well as to incorporate feedback into creating and refining designs.  In many cases, graphic designers must also possess strong business management skills as they will often have limited resources and must meet firm deadlines.  They must also possess some background in technology in order to collaborate closely with other members of a marketing team who may be utilizing the graphic design products on the web or in a technical environment like television.
Education
Most universities offer an undergraduate degree program in graphic design, or at least a few courses on the topic.  The graphic design curriculum often includes courses in typography, drawing, computer assisted design, digital media, photography or book design.  Many classes in the visual arts are often required in order to provide a foundation in the basics of visual composition and art history. It is important to take classes which require students to produce their own pieces of graphic design, in order to build a portfolio which is critical to landing a job in the field. Prospective graphic designers should also take courses that enhance communication skills, like English composition, drama, or psychology, even if the degree program does not mandate them.
The majority of entry level graphic design jobs require at least an Associate's degree with preference given to those who possess at least a Bachelor's degree.  In some rare cases, individuals may enter the profession with only a high school degree, but these individuals usually possess portfolios demonstrating exceptional skill in graphic design or have prior work experience within the marketing industry.
Occupational Outlook
According to the U.S. Bureau of Labor Statistics, the number of professionals in this occupation is expected to grow by 13% from 2010 through 2020. This translates into 37,300 more positions in the graphic design industry in coming years. The marketing industry as a whole is expected to mirror this growth projection, therefore the number of graphic designers should rise proportionately.  It is important to note that graphic designers involved in online marketing endeavors are expected to experience significantly more opportunities as businesses increasingly exploit developing marketing channels like social media and mobile marketing. Conversely, graphic design in print media like magazines and newspapers are expected to see a decline in demand.
Salaries
According to the BLS, graphic designers earned an annual, average salary of $56,510 as of May 2019. The top earners in the field earn an average salary of $89,210.
The top-paying states for graphic designers, according to annual, mean salary, include:
Washington D.C.: $79,450
Washington: $72,200
Massachusetts: $68,170
New York: $66,870
California: $63,710
Industries of Occupation
Graphic designers can find employment in a variety of industries that utilize graphics.  The U.S. Bureau of Labor Statistics reports that the following industries employed the most graphic designers in 2010.
Industry
Employment
Annual Mean Salary

Specialized Design Services
25050
$51150

Print Publishers
24190
$42820

Advertising / Public Relations and Marketing
21180
$49740

Printing Support Services
16500
$40010

Computer Systems Design and Related Services
7940
$54240
The U.S. BLS goes on to report that almost 29% of graphic designers are self-employed which suggests a high degree of independence for professionals in this industry.
Professional Associations
There are a number of professional associations that serve the graphic design industry through information, education and training, networking resources, and industry support. These organizations can provide valuable opportunities to meet potential clients, employers and graphic design experts.
Certifications
Certification confers upon an individual the status of an industry sanctioned professional who possesses the knowledge and expertise to produce design products in a professional setting. Due to the artistic nature of the graphic design profession, there are currently no industry standards that a graphic designer must meet in order to receive professional certification.  There are, however, a number of independent and educational organizations that provide courses in design fundamentals, ethics, and industry best practices that confer certification upon successful completion.
<!- mfunc search_btn -> <!- /mfunc search_btn ->
The more rigorous of these training programs are considered more legitimate than those which may only include a weekend seminar.  It is important to research any certification program to ensure legitimacy, but prospective graphic designers are encouraged to receive some sort of certification.  Professionals with certification can expect to make up to 15% more in income than non-certified counterparts.
The following organizations offer well established certification programs