<!- mfunc feat_school ->
Featured Programs:
Sponsored School(s)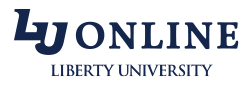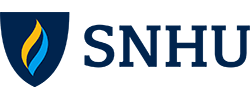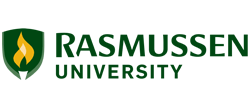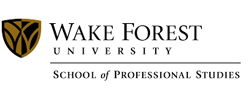 <!- /mfunc feat_school ->
As professionals who oversee products from idea to execution, product managers play a key role both in their organizations and in the business world as a whole. They are responsible for both the developments and marketing of products, guiding them from the whiteboard stage and on to store shelves.
<!- mfunc search_btn -> <!- /mfunc search_btn ->
While the field is notable for its diversity – ten product managers might define their jobs in ten different ways – the role frequently includes the following responsibilities:
Researching and analyzing information that will inform the product's development, such as the intended customer base, products from competitors, and compatibility with the organization's business model
Guiding product and packaging design
Addressing licensing issues
Ensuring product safety
Determining production costs and setting prices
Managing timelines and scheduling
Sourcing parts and supplies and negotiating costs
Tracking and sharing product details with engineers, distributors, sales representatives, and upper management
Giving final approval for products to be produced
In some cases, Product Managers may oversee the outbound marketing of their products, although other firms have a separate Product Marketing Manager role that handles pitching the product to the general public.
Product Managers need to combine analytical skills with a high degree of creativity. They need to be able to read and assimilate large amounts of data about markets and customers, while staying organized and focused. On an interpersonal level, they should be outgoing and able to adapt to change.
According to the Bureau of Labor Statistics, interpersonal, communication, motivational and project management skills are critical. Basic computer skills, such as the ability to handle databases, spreadsheets and presentation software, are also important.
The ideal product manager is interested in and conversant with principles from the worlds of business, technology or engineering, and user experience. The roles in the job are broad and varied, and require frequent switching among tasks. The position is ideal for people who enjoy solving problems and being intellectually stimulated while also helping to turn a profit.
Education
Prospective Product Managers can prepare for their career by taking a broad range of high school classes in math, business, languages, and the arts. However, most employers will require at least a bachelor's degree, often in business administration, marketing, or a related area. In some cases, employers may prefer an MBA.
Although the Bureau of Labor Statistics does not track data for Product Managers, they note that 84% of Marketing Managers – the job they define as being most similar – have at least a bachelor's degree.
Internships during college are an excellent way to gain useful experience and contacts that may lead to employment after graduation.
Job Outlook
While the Bureau of Labor Statistics (BLS) does not provide specific job and salary information for product managers, they do provide information on marketing managers. Between 2019 and 2029, the number of marketing managers is projected to increase by 3.2% – about consistent with the national average during this time.
According to the BLS, the states with the highest levels of employment for marketing managers were California, Texas, New York, Illinois, and New Jersey. The metropolitan areas with the highest level of employment for marketing managers were:
New York-White Plains-Wayne, NY-NJ
Los Angeles-Long Beach-Glendale, CA
Chicago-Joliet-Naperville, IL
San Jose-Sunnyvale-Santa Clara, CA
Minneapolis-St. Paul-Bloomington, MN-WI
Salaries
According to Robert Half's 2021 Creative & Marketing Salary Guide, product managers earn an average salary of $65,750. Entry-level product managers earn an average salary of $50,000, while the highest earners (top 5 percent) earn an average salary of $96,000.
Certification
The Association of International Product Marketing and Management (AIPMM), the world's largest association of product, brand, and product marketing managers, offers a Certified Product Manager credential. While employers may not require the certification, it demonstrates a commitment to your career and to standards of excellence. The certification is most appropriate for product managers who already have some experience or who have an MBA.
<!- mfunc search_btn -> <!- /mfunc search_btn ->
The certification exam is based on global best practices drawn from an analysis of actual practitioners, so the content evolves with the field. The exam covers both practical and theoretical product managing and marketing principles, concepts, and terminology. It encompasses the entire life cycle of both the product and the overarching organization, from product development to elimination, and from start-up to successful business.
Other product management certifications include:
AIPMM's Agile Certified Product Manager (ACPM) exam, which ensures that professionals understand strategic and tactical concepts in the agile product management approach