<!- mfunc feat_school ->
Featured Programs:
Sponsored School(s)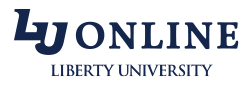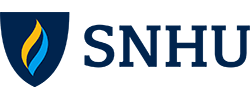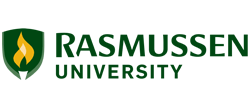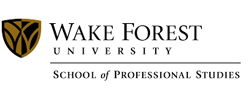 <!- /mfunc feat_school ->
If you are interested in a career in marketing within Saskatchewan choose from the resources below.
Saskatchewan Marketing Job Industry
Saskatchewan's marketing industry continues to expand strongly and steadily, providing many employment and business opportunities to prospective marketing professionals. In 2008, Saskatchewan generated $65.2 million in revenue for the provincial marketing industry, which was a 6.7% increase over the $61.1 million in revenue in 2007.  This was a 14.2% increase from the $53.5 million generated in 2006.
<!- mfunc search_btn -> <!- /mfunc search_btn ->
Total salary for the marketing workforce mirrored this strong growth in the industry. Although total salaries peaked in 2007 at $21.4 million, the amount paid to marketing personnel in 2008 was $19.1 million, a 19.37 jump from the total of $16 million in 2006.
Saskatchewan Job Statistics
2012 Median Salary for Marketing Managers in Saskatchewan: $91,504
2012 Median Salary for Market Research Analysts in Saskatchewan: $56,456
2012 Median Salary for Sales and Marketing Directors in SK: $142,284
Saskatchewan's Marketing Revenue for 2008: $65.2 million
Total Earnings for SK Marketing Professionals in 2008: $19.1 million
Independent marketing firms generated $24.0 million in 2008 and paid their employees $10.2 million. Businesses spent $11.9 million on display advertising in 2008, while spending $15.2 million on specialty advertising.
Saskatchewan has one of the most vibrant economies in the country with a gross domestic product of $64.32 billion in 2008, and a per capita GDP of $40,306.  Businesses centered on agriculture and livestock were valued at $33.46 billion in 2001 and comprises almost 17% of all of Canada's agricultural market capitalization.  The province is home to enormous oil, gas and mineral reserves. Almost 30% of the entire world's uranium reserves are found in Saskatchewan.  Saskatchewan also possesses almost 10% of Canada's oil reserves and 25% of its natural gas reserves.  As these industries develop, opportunities for marketing companies and professionals will multiply rapidly.
The largest city in Saskatchewan, Saskatoon has seen enormous growth in population and businesses in the past decade.  The enormous mineral wealth of the province has fueled business migration and creation with 2008 alone seeing over 1,000 new commercial ventures.  This has powered a similar investment in residential housing, totaling almost $2 billion worth since 2006.
Marketing Firms in Saskatchewan
Saskatchewan is home to some of the most dynamic marketing firms in Canada including
Pepper Designs of Saskatoon, Saskatchewan
Fairman, Joyce Advertising of Regina, Saskatchewan
H & W Publishing of Saskatoon, Saskatchewan
On-Hold Innovations of Regina, Saskatchewan
Cook Creative Svc. of Regina, Saskatchewan
Professional Associations
Marketing Salaries in Saskatchewan
Marketing professionals in Saskatchewan enjoy very lucrative salaries compared to the average household income for provincial residents $46,705.  Market research analysts in this province earn a median salary of $56,456, while those in the 25th percentile earn $48,745 and those in the 75th percentile earn $64,010.
<!- mfunc search_btn -> <!- /mfunc search_btn ->
Marketing managers outperform rank and file marketers by a considerable margin in earning power.   The median salary for Saskatchewan marketing managers is $91,504, while managers in the 25th percentile earn $70,965.  Managers in the 75th percentile earn $114,523 annually, and many earn substantially more.
Top marketing executives command the highest salaries, well in excess of $100,000 in 2012.  The lowest quartile of executive earners could receive up to $119,498, while those in the highest quartile took home at least $161,879.  The median salary is $142,284.
In Saskatchewan, the average salary among all advertising and marketing professionals was $80,207 as of 2011, according to data provided by Statistics Canada, the economic research branch of the Government of Canada.
Advertising managers in Saskatoon earned a median salary of $84,291. Market integration managers in Saskatoon earned a median salary of $89,262. Market research analysts in Saskatoon earned a median salary of $56,456. Market research managers in Saskatoon earned a median salary of $79,524. Marketing managers in Saskatoon were among the highest paid in the Province. The median among them was $91,504.
Advertising Manager
Saskatoon
$84291
Market Integration Manager
Saskatoon
$89262
Market Research Analyst
Saskatoon
$56456
Market Research Manager
Saskatoon
$79524
Marketing Manager
Saskatoon
$91504
Employment and salary data included in these tables was originally published by Statistics Canada.
Marketing Degrees in Saskatchewan
There are three universities in the province of Saskatchewan, of which all offer undergraduate baccalaureate degree programs, but only two offer graduate level curriculum.  There are also nine technical colleges and 50 private vocational institutions.  Many of these colleges offer programs in marketing related disciplines like business, communication, information technology and graphic design.
Prospective marketing professionals should endeavor to earn at least a Bachelor's degree in order to join the provincial marketing workforce.  Management and executive positions typically are awarded to applicants with at least a Master's degree or higher, as well as seven and fifteen years of work experience, respectively.
Among the great public and private colleges in Saskatchewan are many online and campus-based schools offering marketing programs. Here is a list of a few that might meet your educational criteria in Saskatchewan: