<!- mfunc feat_school ->
Featured Programs:
Sponsored School(s)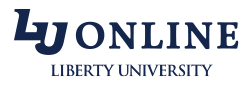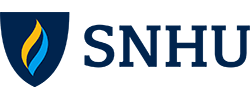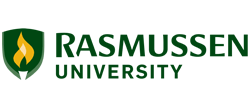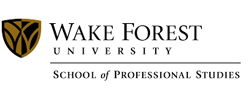 <!- /mfunc feat_school ->
If you are interested in a career in marketing within Alberta choose from the resources below.
Alberta Marketing Job Industry
Alberta has an enormous amount to offer prospective marketing professionals.  The very strong economy is supported by a rapidly expanding petroleum industry, as well as lucrative agricultural and technology businesses.  This bustling economy is a result of enormous economic output pegged at $74,825 per capita annually.
<!- mfunc search_btn -> <!- /mfunc search_btn ->
Albertans enjoy the highest household income of any province with an average of about $61,000 annually.  Combined with one of the lowest tax rates in the country, Alberta provides benefits almost unsurpassed in the country.
Alberta Job Statistics
2012 Median Salary for Marketing Managers in Alberta: $97,255
2012 Median Salary for Market Research Analysts in Alberta: $60,004
2012 Median Salary for Marketing Executives in Alberta: $151,226
Alberta's annual Marketing Revenue for 2008: $451.1 million
Total Earnings for Alberta Marketing Professionals in 2008: $123.5 million
The marketing industry has benefited immensely from the vibrant economy powered, in large part, by the oil industry.  In 2008, the Albertan marketing industry took in $451.1 million in revenue and paid its employees over $123.5 million. In comparison to figures from 2006, there was a $66 million jump in revenue for the industry and an $11 million jump in total compensation for Albertan marketers.  This unprecedented expansion is largely attributable to companies related to the burgeoning oil industry.
The oil industry deserves special note as it will continue to expand and fuel marketing initiatives in coming years.  With over 170.8 billion barrels of oil, or 13% of the world's reserves, remaining in the oil sands of Alberta, the energy sector will continue to power economic growth in the province.  In 2010, almost 1.6 million barrels were produced daily, and this production constituted 28% of industrial output for Alberta.
Calgary is the third largest city in Canada and serves as the headquarters for many oil companies and the financial services businesses that support them.  In 2006, Calgary's gross metropolitan product was $52.386 billion, of which 12% was due to oil, gas and mining. BP Canada, Shell Canada, Encana and Cenovous Energy have very strong presences of headquarters in the city.  Calgary is second only to Toronto in the number of corporate headquarters.
Marketing Firms in Alberta
Some of the most prominent marketing firms in Alberta include
Mantaray Creative of Calgary, Alberta
Morad Media Inc. of Calgary, Alberta
G2 Marketing of Edmonton, Alberta
Extend Marketing of Calgary, Alberta
Davinci Media of Calgary, Alberta
Professional Associations
Marketing Salaries in Alberta
Salaries for marketing professionals are higher than those found nationally, but not significantly.  The median salary for market research analysts in Alberta was $60,004 for 2012, a $1,998 bonus over the national median of $58,006.  Professionals in the 25th percentile earned $51,808 compared to the national average of $50,083 for this percentile, while Alberta analysts in the 75th percentile earned $68,033, a $2,266 increase over the national average of $65,767 for this percentile.
<!- mfunc search_btn -> <!- /mfunc search_btn ->
Marketing managers also experienced a similar bump in salaries.  The median for Alberta managers was $97,255 which was a $3,239 more than the national median of $94,016.  Alberta managers in the lowest quartile could earn up to $75,426 while those in the highest quartile could earn over $121,721.
Marketing executives in Alberta could earn $151,226 if they were in the 50th percentile of earners, compared to $146,190 nationally.  Fifty percent of marketing executives earned salaries from $127,008 at the 25th percentile to $172,053 at the 75th percentile.
In Alberta, the average salary among all advertising and marketing professionals was $82,628 as of 2011, according to data provided by Statistics Canada, the economic research branch of the Government of Canada. Overall, advertising and marketing salaries were generally higher in Calgary than Edmonton.
Advertising managers in Calgary earned a median salary of $89,588 compared to $84,082 in Edmonton. Market integration managers in Calgary earned a median salary of $94,872 compared to $89,041 in Edmonton. Market research analysts in Calgary earned a median salary of $60,004 compared to $56,316 in Edmonton. Market research managers in Calgary earned a median salary of $84,522 compared to $79,327 in Edmonton. Marketing managers in Calgary were among the highest paid in the Province. The median among them was $97,255 compared to $91,278 in Edmonton.
Advertising Manager
Calgary
$89588
Advertising Manager
Edmenton
$84082
Market Integration Manager
Calgary
$94872
Market Integration Manager
Edmenton
$89041
Market Research Analyst
Calgary
$60004
Market Research Analyst
Edmenton
$56316
Market Research Manager
Calgary
$84522
Market Research Manager
Edmenton
$79327
Marketing Manager
Calgary
$97255
Marketing Manager
Edmenton
$91278
Employment and salary data included in these tables was originally published by Statistics Canada.
Marketing Degrees in Alberta
Alberta is home to two technical institutes, seven colleges and twelve universities.  All of the universities, the majority of the colleges and both technical schools offer at least a bachelor's degree program in many marketing related fields.
Prospective marketing professionals are encouraged to earn at least a Bachelor's degree in order to receive serious consideration during the job application process.  Marketers who desire a managerial position or executive job should seek a Master's degree or higher, and should possess seven years of work experience for a management job, or 15 years of experience for an executive position.
Among the great public and private colleges in Alberta are many online and campus-based schools offering marketing programs. Here is a list of a few that might meet your educational criteria in Alberta: