<!- mfunc feat_school ->
Featured Programs:
Sponsored School(s)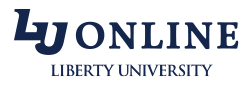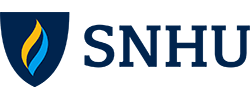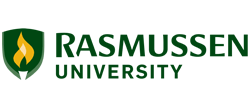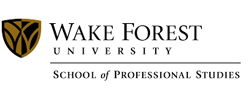 <!- /mfunc feat_school ->
If you are interested in a career in marketing within Manitoba choose from the resources below.
Manitoba Marketing Job Industry
The marketing industry in Manitoba continues to experience strong, steady growth.  In 2008, this industry generated $87.1 million in revenue, a 6% increase over the $82.1 million in 2007, which was a 7.5% increase over the $76.4 million in 2006.  In 2008, the total amount paid to all marketing professionals in the province was $27.6 million, which was a 17.6% jump from the $23.5 million paid in 2007. This was preceded by $21 million paid in 2006.Manitoban firms devoted to marketing earned $34.3 million in 2008 and compensated it employees with $15.6 million in salary and benefits.
<!- mfunc search_btn -> <!- /mfunc search_btn ->
Manitoba offers many opportunities for budding marketers and marketing businesses.  The unemployment rate was 5.8% in 2009, much lower than the national average. The strong economy fueling job security is based agriculture, tourism, energy, mining and forestry.  Some of the largest companies in Manitoba include Great-West Life Assurance Company, James Richardson and Sons Ltd., and Cargill Ltd.  Manitoba generated $50.8 billion in economic output in 2008 and this contributed to the fifth highest provincial salary of $25,100 per person.
Manitoba Job Statistics
2012 Median Salary for Marketing Managers in Manitoba: $90,974
2012 Median Salary for Market Research Analysts in Manitoba: $56,129
2012 Median Salary for Marketing Executives in Manitoba: $141,459
Manitoba's Marketing Revenue for 2008: $87.1 million
Total Earnings for Manitoba Marketing Professionals in 2008: $27.6 million
Winnipeg has the third fastest growing economy of any Canadian metropolitan area.  Much of the economic growth is attributable to a very business friendly environment, which has attracted major companies like the Royal Canadian Mint, Boeing Canada Technology, Bristol Aerospace and the Investors Group. In 2006, KPMG ranked Winnipeg as one of the least expensive places to do business in Canada.
Marketing Firms in Manitoba
Manitoba is home to some notable marketing firms including
Canada's Web Shop of Winnipeg, Manitoba
Fresh Traffic Group of Winnipeg, Manitoba
TLT Consulting of Winnipeg, Manitoba
Webidiotz of Winnipeg, Manitoba
DAC Group of Winnipeg, Manitoba
Professional Associations
Marketing Salaries in Manitoba
Marketing professionals in Manitoba earn much more than other residents in this province.  A market research analyst earned $48,462 if s/he was in the bottom 25% of earners for this profession, which was $12,192 more than the median annual income for Manitoba residents.  Earners at the 50% level took home $56,129 or $19,859 more than the median Manitoban income of $36,270. Market research analysts in the top 25% of the profession earned $63,639 in 2012.
<!- mfunc search_btn -> <!- /mfunc search_btn ->
Management personnel in the marketing industry earned considerably more than non-management personnel.  Those Manitoban marketing managers in the lowest quartile of the profession could have earned as much as $70,554 for 2012, while the median salary was $90,974.  Those in the top 25% drew a salary of $113,860 or greater for 2012.
Marketing executives in the lowest 25% of earners could have received up to $118,805 in 2012.  The median salary for Manitobans in this profession was $141,459, while those in the top 25% of earners would have earned at least $160.941 in 2012.
As of 2011, the average salary among all advertising and marketing professionals in Manitoba was $79,742, according to the economic research branch of the Canadian government, Statistics Canada.
The median among advertising managers in Winnipeg was $83,802. Market integration managers in Winnipeg earned a median salary of $88,745. Market research analysts in Winnipeg earned a median salary of $56,129. Market research managers in Winnipeg earned a median salary of $79,063. Marketing managers in Winnipeg were the highest paid in the Province. The median among them was $90,974.
Advertising Manager
Winnipeg
$83802
Market Integration Manager
Winnipeg
$88745
Market Research Analyst
Winnipeg
$56129
Market Research Manager
Winnipeg
$79063
Marketing Manager
Winnipeg
$90974
Employment and salary data included in these tables was originally published by Statistics Canada.
Marketing Degrees in Manitoba
Manitoba is home to one community college which offers Associate's degree programs, and eight universities offering at least a Bachelor's degree program.  All of these post-secondary educational institutions offer degrees in marketing related fields, including business, communications, graphic design or information technology.
In order to be a competitive applicant for marketing positions, at least a Bachelor's degree is required.  Management positions in the marketing industry often require at least seven years of work experience and preference is often given to those with Master's degrees.  Similar educational requirements pertain to executive positions, but typically, at least 15 years of work experience is required for those positions.
Among the great public and private colleges in Manitoba are many online and campus-based schools offering marketing programs. Here is a list of a few that might meet your educational criteria in Manitoba: