<!- mfunc feat_school ->
Featured Programs:
Sponsored School(s)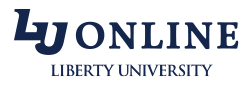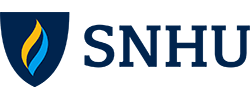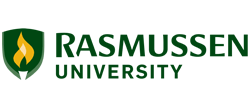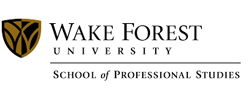 <!- /mfunc feat_school ->
Marketing in Canada offers challenges and rewards that few other industries can match.  This dynamic and burgeoning field mirrors the rampant growth in the Canadian business community, which has seen tremendous advances since 2009.  In 2010, the Canadian marketing industry generated $6.98 billion in revenue, a $150 million jump from the 2009 total of $6.83 billion.  The profitability of this industry also grew substantially during this period, with a 11% profit margin in 2010, up from 9% in 2009. This strong growth in the industry has produced a commensurate increase in the salaries and employment opportunities.  The industry compensated its employees with a total of $2.34 billion in 2010, up $90 million from the $2.25 billion in 2007.
<!- mfunc search_btn -> <!- /mfunc search_btn ->
The Canadian economy which is fueling this expansion in marketing opportunities is poised for significant growth in the coming years.  Despite a downturn during the global recession following the 2008 financial crisis, Canada has emerged as an economic leader and model for the Western world.  With a national gross domestic product of $1.359 trillion in 2010 which was 3.1% higher 2009, Canada experienced one of the strongest economic bumps of any Westernized nation following the recession.  This economic growth is expected to continue between 3.66% and 4.04% through 2016, allowing Canada to remain as the 13th largest economy in the world.
Find Info For Your Province/Territory
Marketing professionals may expect a rapid multiplication of employment opportunities and marketing possibilities as some key industries develop.  The most important of these is the rising dominance of the Canadian oil industry.  Canada is the sixth largest oil producing nation in the world, with 2.75 million barrels produced daily.  The development of offshore drilling platforms and increasing oil recovery operations in the Alberta Oil Sands indicates this industry will continue to grow through 2020.  The expansion of the oil industry coupled with rising petroleum costs will generate an enormous number of new businesses, which will turn to marketing businesses to leverage growth.
As a major manufacturer and exporter, Canada has quickly taken advantage of recovering global markets.  In 2010, the manufacturing industry grew by 5.8% which dwarfed that of major Western powers.  This was especially important to Canada's major trading partner the United States, who imported almost 75.02% of Canada's total exports.
A key industry that the marketing profession relies on is the financial services industry.  Banks, insurance companies and financial consultancies in Canada did not suffer as greatly as American or global counterparts due to conservative lending practices and high capital reserves.  The World Economic Forum rated the Canadian banking system as the most secure in the world.  The continued health of these lending institutions supports strong growth in the business community as companies have ready access to credit for business expansion, creation and marketing initiatives.
The future of marketing in Canada is extremely bright, due to Canada's robust economy and its highly technological society.  As one of the world's most plugged in populations, the future of online marketing is set to explode.  With an infrastructure that is highly developed and provides 3G mobile coverage to 90% of its population, Canada possesses a population of which 66% are cell phone subscribers. Fifty percent of these cell phones are internet ready and 21% of mobile consumers utilize the web through their phones.  The opportunities for marketers are sure to grow at an unprecedented rate as mobile marketing and social media marketing strategies penetrate the consumer market.
Salaries
Salaries in the marketing industry are dependent on a number of factors including geographical location, level of education, job specialization, work experience and industry of employment.  The most important of these is work experience and job title which will dictate the broad outlines of salary and benefits.
Entry level positions provide lucrative salaries compared to most other professions, but can be expected to increase rapidly as professional success is demonstrated.  A typical entry level marketing position, like key accounts representative, who identifies potential customers and handles their accounts, could expect a national median salary of $70,736. Market research analysts serve as collectors and analyzers of marketing data, and recorded a national median salary of $58,006 in 2012.
Marketing professionals in management positions could expect compensation far exceeding those in non-management jobs.   A market integration manager develops and implements marketing initiatives for a particular market, and those in the 50th percentile of earners could expect a salary of $91,713 in 2012. A market research manager analyzes the effectiveness of marketing strategies, and typically earned a national median salary of $81,707.
The highest levels of the marketing industry are populated by directors and executives who draw the largest salaries. Many of these professionals are directors of independent marketing firms or are part of the management teams of mid-size to large companies.  A sales and marketing director is tasked with developing sales and marketing strategies, and those in the 50th percentile of earners could expect $104,848 in 2012.  A top marketing executive in charge of comprehensive marketing strategy creation could earn $146,190 if they were in the 50th percentile of earners.
Professional Associations
There are many organizations that support the marketing industry through networking opportunities and informational resources.  Many of these organizations may provide valuable resources in meeting prospective clients, business partners and employers.
Marketing Education
There are two principal types of post-secondary institutions in Canada.  Universities offer Bachelor's degrees, Master's degrees and doctoral degrees, while colleges provide diploma programs.  With almost 1.2 million university students in the country, Canada boasts the highest proportion of university and college graduates among G7 countries.  Almost 22% of working professionals are university graduates.
<!- mfunc search_btn -> <!- /mfunc search_btn ->
The importance of a strong academic background for a marketing career cannot be underestimated.  Most entry level positions require a Bachelor's degree, although a diploma may be acceptable in some cases.  As one progresses professionally and the attainment of a management position becomes a priority, it is often necessary to return to school for a Master's degree.  Most management positions in the industry are awarded to marketing professionals with strong educational credentials, as well as a long and successful career.
In the highest echelons of the marketing industry are the directors of marketing and marketing executives.  These rare and lucrative positions are often awarded to professionals who possess the highest academic credentials along with careers with superlative and sustained achievement over a significant period of time.  The majority of these executives possess at least a Master's degree, and many have obtained doctoral degrees.